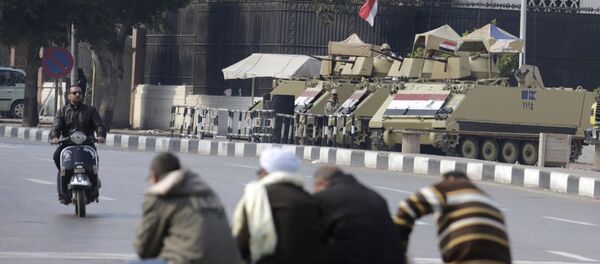 3 December 2014, 02:57 GMT
MOSCOW, December 19 (Sputnik) — Egypt is reclaiming its political leadership among Middle Eastern states, the country's Investment Minister Ashraf Salman told Sputnik Arabic on Friday.
"I can say that Egypt is moving toward political stability. The whole world is ready to cooperate with Egypt now. The Egyptian president was warmly welcomed in every country he has been to, for example in China, Greece, Italy, France, the United States and the United Nations. And before that Sisi visited Russia and a number of Arab countries. Egypt is restoring its key political role in the Middle East," Ashraf Salman said.
Ashraf Salman stressed that the country's economy hinges on political stability, and authorities have put maximum effort into enhancing security.
According to Ashraf Salman, Egypt's progress in strengthening security was noticed favorably by Russian Deputy Prime Minister Arkady Dvorkovich during his visit to Cairo this week.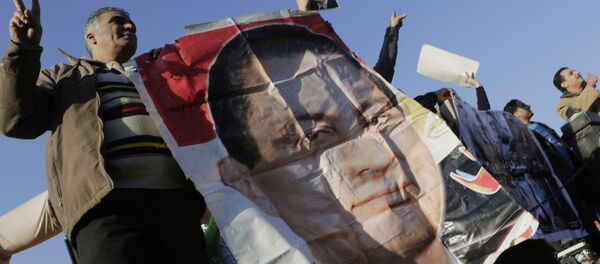 29 November 2014, 09:52 GMT
Egypt has been suffering unrest since a July 2013 military coup, when then-president Mohamed Morsi was removed from power after mass anti-government protests across the country.
Following months of confrontation between Islamist protesters and government forces, Egypt's ex-defense minister, Abdel Fattah Sisi, was elected in May as the President of Egypt.
Russian Investment in Egypt's Economy May Reach $1 Bln in 2015
The volume of Russian investments in the Egyptian economy may reach $1 billion in 2015, Egyptian Investment Minister Ashraf Salman predicted.
"I hope that in 2014-2015 we will manage to boost our bilateral cooperation in the energy and petrochemical sectors and in the modernization of the metallurgical industry. If we manage this, then I think the investment volume could reach $1 billion," Ashraf Salman said.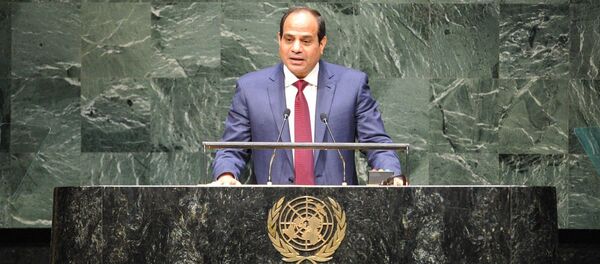 19 November 2014, 08:31 GMT
Salman also noted that the creation of a Russian industrial cluster in Egypt has been discussed and the implementation of the project is likely to start in the near future.
In 2013 Russian investment in the Egyptian economy amounted to approximately $66 million. Currently there are around 400 Russian companies operating in Egypt, most of which are tourism-related.
In October, Russian President Vladimir Putin and Egyptian President Abdel Fattah Sisi agreed to create a Russian industrial zone in Egypt that would form part of the new Suez Canal project. The sides also agreed to negotiate the possibility of establishing a free trade zone between Egypt and members of the Customs Union.