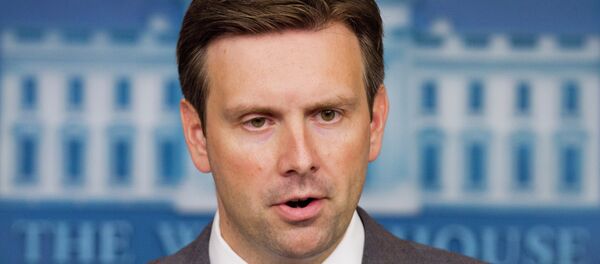 19 December 2014, 11:53 GMT
MOSCOW, December 19 (Sputnik) – South Korea has urged North Korea to follow the US-Cuba pattern and improve its ties with the United States, as well as with other countries, Yonhap news agency reports Friday, citing a statement by the South Korean Foreign Ministry.
"With this latest decision, (we) expect acceleration of Cuba's fence-mending with the international community and hope that North Korea would actively join the trend of change in the international community too through the right choices," the ministry stated as quoted by Yonhap.
On Thursday, the ABC News journalist asked the White House Press Secretary Josh Earnest why the United States could not follow the pattern of recent thaw in the US-Cuba relations and normalize relations with North Korea. The spokesman stressed that the 50-year long US strategy on Cuba had proved ineffective, and moreover, US concerns about North Korea embraced not just human right issues, but also concerns about nuclear weapons.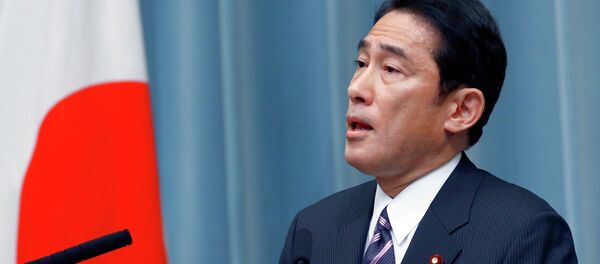 19 December 2014, 05:58 GMT
Earnest added that the United States continued to stand by its allies, including Japan and South Korea, which are North Korean neighbors, to help them counter possible threats from North Korea.
North Korea has kept silent on the recent development of US-Cuba relations. The country does not have diplomatic relations with the United States and has strained relations with its neighbors. The United States has been accusing the country of breaching the denuclearization agreement, urging it to comply with UN Security Council resolutions and take steps to improve ties with other countries.
On Thursday, US President Barack Obama instructed Secretary of State John Kerry to begin discussions with Cuba on re-establishing diplomatic relations, including re-opening the US Embassy in Havana, easing travel to Cuba, allowing the opening of accounts at Cuban financial institutions to help process authorized transactions, increasing Cubans' access to communications and, possibly, lifting the decades-old economic embargo.