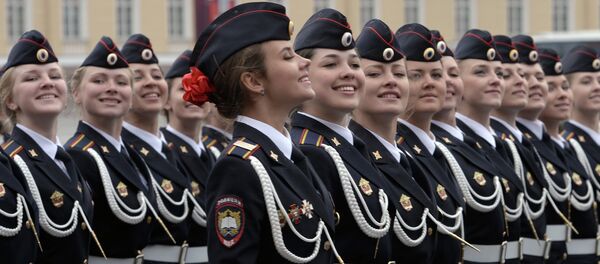 27 November 2014, 08:48 GMT
MOSCOW, December 19 (Sputnik) —  The UK defense secretary, Michael Fallon, has announced he wants to end the army's ban on women serving in frontline infantry roles, reports The Guardian.
Before final decision is made though more research is needed to evaluate the "physiological demands", a review for the Ministry of Defense (MoD) said.
"Women can fight just as effectively as men," Fallon told the BBC. "There's a small piece of work to be done, but I think army selection should be done on the basis of ability, from now on, and not on the basis of gender."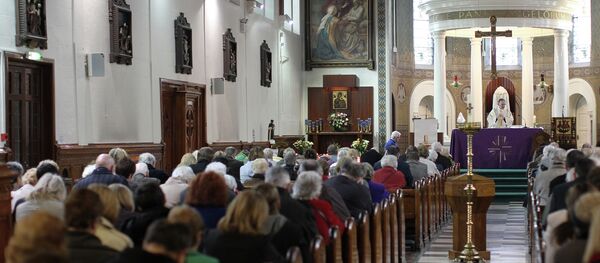 18 November 2014, 02:28 GMT
He said he hoped to introduce the change over the next year or so with an initial report expected in 2016.
The minister added: "We have got to make sure that the physical training and the tests involved don't discriminate against women, but equally don't damage the operational effectiveness of any unit. We need to make sure that the training is properly adapted to the different physiology of women and we do as much as possible to protect their long-term health and safety," reports The Guardian.
Fallon's statement came after a government-appointed review recommended that close combat roles should be available to women.
Chief of the defense staff, General Sir Nicholas Houghton, who directed the review, said that he looked forward to the possibility of opening ground close combat roles to women, but it needs to be done in a responsible way.
"Our aim must be to maximize the use of talent without compromising our standards or undermining capability."
Currently women can serve on the front line, but not where the primary aim is to close with and kill the enemy. This means women are not permitted to serve in the infantry or armored corps where they could be involved in close combat.
Although female aircrew have been flying combat missions over Iraq, only this year did the Royal Navy allow women to serve on submarines for the first time. In addition to that, women soldiers have also been on the frontline in Afghanistan although in support roles, such as medics and bomb disposal experts.
But as reports The Guardian, Major General Patrick Cordingley, a former commander of the 7th Armored Brigade, known as the "Desert Rats", said the move would be a mistake".
"There is a political imperative. However, I think that it is a mistake from the armed forces. I can understand why politically it is a good thing to be seen to be doing, on the other hand, the practicalities of women in the infantry and armored corps are considerable and should not be overlooked," he said, reports The Guardian.
In the world, the countries who currently allow women to participate in close combat roles include the United States, Canada, Denmark, Finland, Germany, New Zealand, Norway, Poland, Romania, Spain and Sweden.