MOSCOW, December 20 (Sputnik) — North Korea announced it will further develop its nuclear program to resist US antagonistic policy, NBC reported on Sunday.
"Our effort to strengthen our defensive military power including nuclear power will be doubly stepped up in every way," said North Korean foreign ministry spokesman, adding that US policy is aimed at occupying the country under the guise of human rights violations.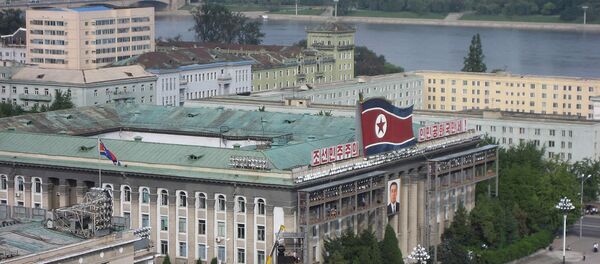 16 December 2014, 06:52 GMT
Discussions about North Korea's nuclear proliferation have resurfaced after the recent UN resolution, blaming country's leaders for human rights abuses and calling on the UN Security Council to refer them to the International Criminal Court. In response, North Korea warned of "catastrophic consequences" for those countries, initiating the resolution and indicated the possibility of conducting a new nuclear test, according to Channel NewsAsia.
So far, North Korea has carried out three nuclear tests. The country may possess resources for about dozen atomic weapons, however it is not clear whether it developed warheads small enough to be mounted on a rocket, according to NBC.