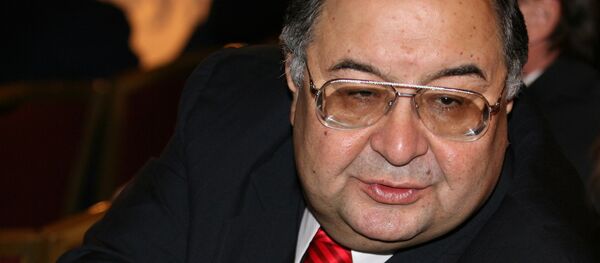 9 December 2014, 13:35 GMT
MOSCOW, December 20 (Sputnik) — USM Holdings owned by Russia's richest man Alisher Usmanov has moved its stocks of Megafon and Metalloinvest shares to Russian holding companies AF Telekom Holding and USM Metalloinvest, Forbes reports citing a press statement.
The transactions were completed by the same corporate group.
"Both companies will be moved under the Russian jurisdiction, they are of a strategic importance for the Russian economy," the statement reads.
The statement also said the move is being taken according to the policy announced by Russian President Vladimir Putin. During his annual address to the Federal Assembly on December 4, Putin called for deoffshorization of the Russian economy. The president also suggested introducing a "guideline on tax on profits of foreign companies" into the Russian tax code.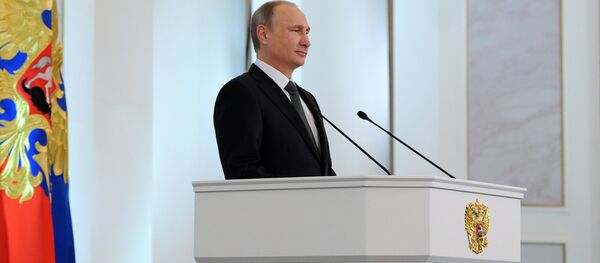 4 December 2014, 09:59 GMT
Megafon carrier serves more than 71 million customers. Metalloinvest is the largest iron ore producer in Russia and the CIS.
USM Holdings was established in 2012 to consolidate various assets owned by Usmanov, including Mail.Ru Group, UTV media holding (Disney Russia, Muz-TV and U channels), the Kommersant publishing house, alongside with Megafon and Metalloinvest.
Alisher Usmanov, Vladimir Skoch and Farhad Moshiri are major shareholders of USM Holdings.