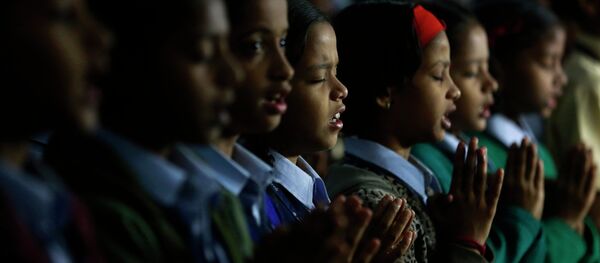 17 December 2014, 08:22 GMT
December 21 (Sputnik) – A bomb exploded on Sunday in the Indian city of Imphal, killing three people and injuring four; this is the second such attack to hit the community in less than a week.
"An IED (Improvised Explosive Device) that was planted by the roadside near Khuyathong area, close to Imphal market, exploded, killing three laborers and wounded four others," a police official told India's Mid-day News.
The four people who sustained injuries from Sunday morning's blast have been hospitalized and are reported to be in critical condition. According to The Times of India, no militant group has, as of yet, taken responsibility for the attack, which follows another bomb explosion on Monday 15 that left two migrants dead and five injured near Imphal market. The paper reports that the attacks are part of a concerted campaign against migrant workers in the area.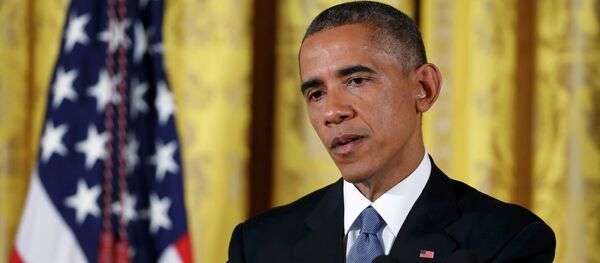 14 December 2014, 18:08 GMT
Imphal is the capital of the Indian state of Manipur, which lies in the northeast of the country along its border with Myanmar. The area has been subject to separatist violence since the state was integrated into India after the end of British colonial rule in 1947. Human Rights Watch estimates there are currently around 30 armed groups of various ethnic and religious affiliations operating in Manipur.
In recent months there have been a string of bomb attacks in the area. The India Tribune reported that a dozen people were wounded in a bomb blast that occurred on October 1 in Imphal, while a November 29 attack took the life of a ten-year-old boy ahead of the visit of Prime Minister Narendra Modi.