MOSCOW, December 22 (Sputnik) — The Canadian Employment Ministry may relocate refugees in parts of the country with low unemployment levels, in an effort to support economic growth, The Wall Street Journal reported Monday.
"The immigration department is now looking at how we [Employment Ministry] might locate more [refugees] in Alberta as opposed to spreading them all across the country. Why would we not locate government-resettled refugees in regions with tight labor markets and more employment opportunities?" the Wall Street Journal quoted Canada's Minister of Employment Jason Kenney.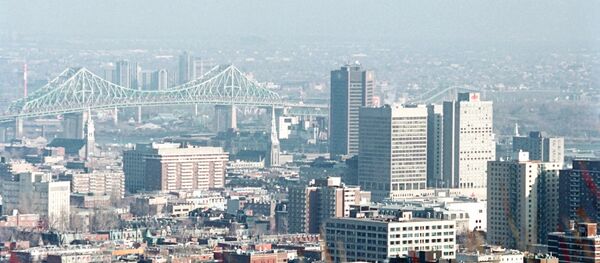 25 November 2014, 16:17 GMT
Attracting refugees to Alberta will help to alleviate a concentration of immigrants in eastern and central Canada, the areas with much higher unemployment rates, Kenney said.
Alberta's current unemployment rate stands at 4.5 percent, compared to 7 percent in the eastern Canadian province of Ontario, which is home to over half of all immigrants and refugees who come to Canada, according to Canada's Ministry of Employment.
In 2013, Alberta received 2,751 refugees, making up 11 percent of all immigrants settled in the province that year, despite the high demand for unskilled labor in the resources-rich province, The Wall Street Journal said.
Canada has one of the highest per capita annual immigration rates among G20 nations, according to the United Nations Human Rights Council. The Canadian government estimates that in 2013 the country accepted 258,953 immigrants, 9.3 percent of whom were refugees.