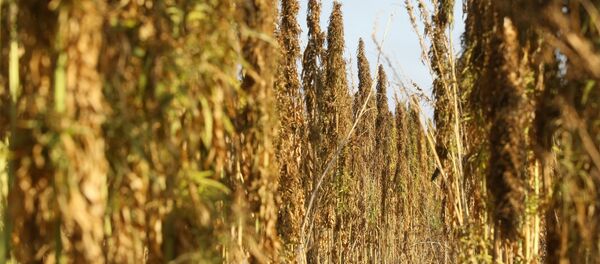 19 December 2014, 18:52 GMT
MOSCOW, December 22 (Sputnik), Ekaterina Blinova —The state of Victoria in Australia is aiming to get medical marijuana approved for treatment for terminally and chronically ill patients by the end of 2015.
"The Victorian Labor government is pushing to legalize medical marijuana in the state by the end of next year, according to the new Premier Daniel Andrews. The move follows a drug reform policy outlined by Andrews' party before it gained power in the Victorian election in November," Mashable media source reported.
The Victorian Law Reform Commission is expected to the make necessary changes to the law, allowing terminally and chronically ill patients to use cannabis legally.
"It is my hope to have the bills into Victorian parliament before the end of the [next] year. This change has to happen and it will happen under this Labor government," Daniel Andrews said, as quoted by the Age, an Australian media outlet, on Friday, December 19.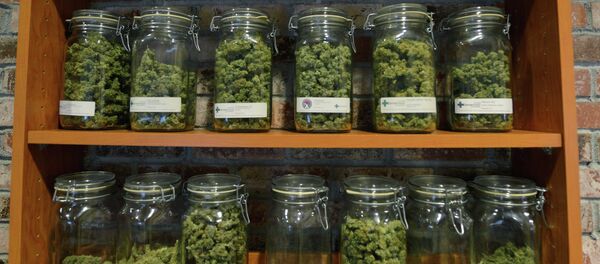 4 November 2014, 18:15 GMT
Mr. Andrews made the statement during a press conference outside the house of Cassie Batten, who was arrested earlier this year for providing her disabled and epileptic son with doses of cannabis. It should be noted that police have already dropped the charges against the woman.
"No parent should ever have to make a choice between saving their child and obeying the law. That is the definition of a law that is out of date. That is the definition of an area of our law that needs to be reformed and improved for the future," the new Premier said.
"This is not about the use of illicit drugs that ruin lives, this is about medical cannabis to save lives. They are two very different things," he added as cited by the Age.
In contrast with the current government, former premier Denis Napthine strongly opposed legalization of drugs based on cannabis oil. Mashable refers to the case of Tara O'Connell, a small girl, who suffered from severe Dravet syndrome and experienced almost 200 seizures a day. Her desperate parents decided to provide their daughter with a liquid form of medicinal marijuana known as THC-A in order to improve her condition, although it meant they had to break the law.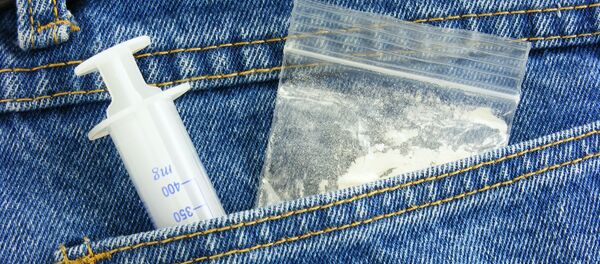 5 October 2014, 09:25 GMT
According to the Sunday Herald Sun's survey conducted in the beginning of 2014, about ten Victorian children were receiving doses of medical cannabis regularly, although marijuana use was illegal.
Andrews, then the leader of Labor party, made cannabis legalization a key point of his election strategy. "Cannabis oil can have a powerful effect treating very sick children and adults by reducing symptoms, with life-changing results. It can relieve conditions such as cancer, HIV/AIDS, MS, glaucoma and Parkinson's Disease," he stated as quoted by Mashable.
After he became a Victorian Premier, Andrews continued his work aimed at making medical marijuana use legal.
Medical cannabis has already been legalized in Canada, Austria, the Netherlands, Israel, Spain, Italy, in 20 states in the United States.