MOSCOW, December 22 (Sputnik) — United Nations Commissioner for Human Rights Zeid Raad Hussein condemned Monday recent executions in Pakistan and Jordan and urged the countries to re-impose the moratorium on the death penalty, a UN press release said.
"The High Commissioner urged the Governments of Pakistan and Jordan to re-impose the moratoria on the death penalty," a press release by Zeid read. "It is very unfortunate that Pakistan and Jordan have resumed executions, reversing the moratoria on the death penalty that they had commendably put in place in 2008 and 2006 respectively".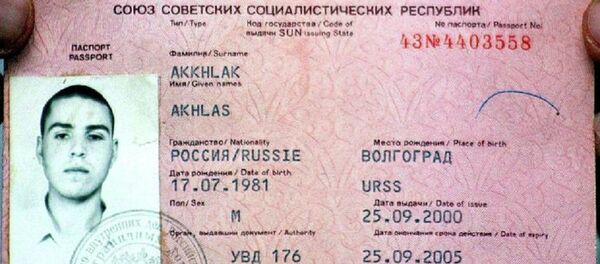 22 December 2014, 13:39 GMT
The High Commissioner added that the situation is especially disappointing due to the fact that last week 117 UN member states voted in favor of an international moratorium on the use of the death penalty.
"The crime rate, historically, is not lowered by the imposition of capital punishment," he said. "Instead, shocking cases emerge, with tragic frequency, of the execution of people who are subsequently proven innocent – including in well-functioning legal systems, " Zeid was quoted as saying in the press release.
On Sunday, the Jordanian authorities executed 11 people, ending a moratorium on the death penalty in place since 2006. On the same day the Pakistani authorities executed Russian citizen Akhlas Akhlaq and three other men convicted for attempting to assassinate Pakistan's former leader Pervez Musharraf.
The executions were carried out after Pakistan lifted its six-year moratorium on capital punishment in the wake of last week's school massacre in the northeastern city of Peshawar. As of Monday, 55 out of 500 death row inmates are awaiting execution and, according to Human Rights Watch, 17,000 terror suspects are still under investigation.