NEW DELHI, December 22 (Sputnik) — The Russian regions are in a position to take a leading role in developing trade and economic cooperation between India and Russia, Russian Ambassador to India Alexander Kadakin told Sputnik in an interview on Monday.
"I would like to express the hope that the Russian regions will take a leading role in developing trade and economic cooperation between the two countries. The Russian Embassy in India for its part is ready to help them do so in every away," the diplomat said.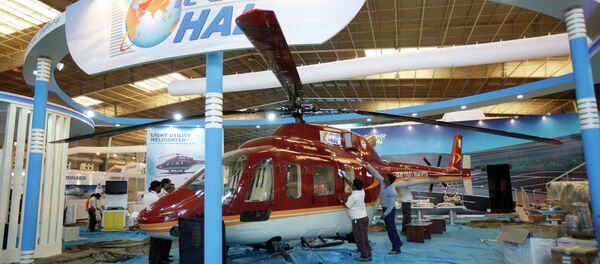 22 December 2014, 14:30 GMT
Among the "positive advances" in economic cooperation and investment between the two countries this year, Ambassador Kadakin noted trade agreements signed between India and the Kaluga Region in April, as well as other agreements with the Republic of Tatarstan and the Tomsk Region in November.
Crimean prime minister Sergei Aksyonov's visit to India two weeks ago marked another milestone in relations, signing a memorandum of understanding with a business group called the India-Crimean Partnership. Kadakin highlighted the role that the Russian Embassy and Consulate in Mumbai played in finding partners ready to establish relations with the region that was reunified with Russia following a referendum in March.
"We will continue to help the residents of Crimea strengthen ties with Indian companies," Kadakin, the 40-year diplomatic veteran, reiterated to Sputnik.
Ambassador Kadakin added that the Astrakhan Region, the Altay Territory and the Khanty-Mansi Autonomous Area (KMAA) were planning to send their own delegations to January's biennial Global Investor Summit in the west Indian state of Gujarat, while KMAA also expects to sign agreements in the field of information technology with a number of Indian states.
Russia and India signed long-term defense, nuclear energy and oil delivery agreements during President Vladimir Putin's visit to New Delhi earlier in December as part of Russia's broader shift toward Asia. While Moscow's relations in Asia are going from strength to strength, the United States and European Union leveled more sanctions against Russia over its alleged involvement in the Ukrainian conflict — claims that Russia has repeatedly denied.