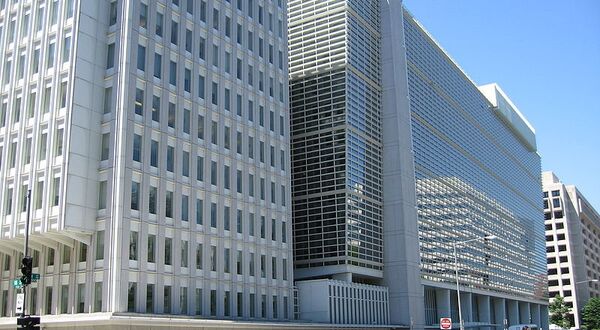 17 December 2014, 20:15 GMT
MOSCOW, December 23 (Sputnik) — The World Bank's Board of Directors approved a $378.43 million loan to Ukraine to improve the electrical power distribution grid and to support the implementation of a wholesale electricity market, the World Bank press service stated Tuesday.
"We are delighted to deepen our support for Ukraine's large power sector, which has strategic importance for the country. This investment will help rehabilitate the national power transmission network to improve Ukraine's energy security and mitigate the impact of climate change," said Qimiao Fan, World Bank Country Director for Belarus, Moldova, and Ukraine.
The World Bank stressed that with the help of the loan Ukraine will be able to increase power transmission system reliability, decrease the number of power blackouts and improve market performance. The loan was given with a perspective to strengthen not just national but also regional energy security, the bank said.
Over $48 million of the loan will be used by the Ukrainian national energy company Ukrenergo to create a next generation power distribution system deeply integrated with wind and solar alternative energy sources. The loan also provides $2.5 million for institutional reforms of the Ukrainian Energy and Coal Ministry.
The loan is a portion of a larger aid package that the World Bank has been providing to Ukraine since March. The World Bank approved a $3.5 billion loan to Ukraine in 2014, over $2.5 billion of which has already been received.
As a result of the ongoing political crisis in the country, Ukraine has found itself on the verge of a default. Kiev authorities are trying to rescue the country's economy with international loans.