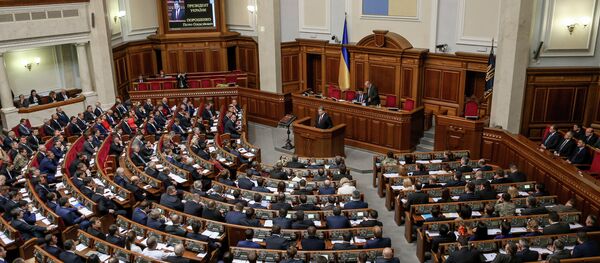 23 December 2014, 10:17 GMT
MOSCOW, December 23 (Sputnik) – Ukraine's passage of a bill to drop its non-aligned status is counterproductive and will not settle the country's internal crisis, Russian Foreign Minister Sergei Lavrov said Tuesday.
"This is counterproductive and only ignites confrontation by creating the illusion that by passing these laws the deep internal crisis in Ukraine can be settled," Lavrov said.
The parliament of Ukraine earlier on Tuesday voted 303 to 8 to pass a bill cancelling the country's non-aligned status and confirming Kiev's determination to join NATO.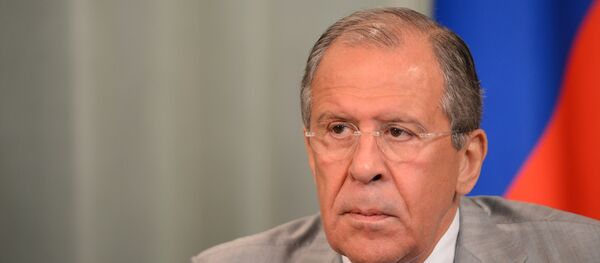 19 December 2014, 06:55 GMT
Ukraine has made moves toward NATO membership since the outbreak of an armed conflict in the country's southeast, a conflict it has blamed on a military intervention by Russia. Moscow has repeatedly denied the claim.
In August, the Ukrainian government said the country's neutral status did not guarantee its safety and stated its intention to enter the 28-member military bloc. The non-aligned status was adopted by the ex-Soviet country in 2010, stipulating that the nation cannot join military alliances.
The top Russian diplomat, Sergei Lavrov, has repeatedly warned Kiev that a neutral status was in the best interests of the Ukrainian people, their neighbors and Europe.
Ukraine's NATO bid has prompted a mixed reaction from the alliance, with US Ambassador to Ukraine Geoffrey Pyatt saying the country was "far from being ready" to join the bloc, urging Kiev to implement social reforms before pursuing NATO membership.