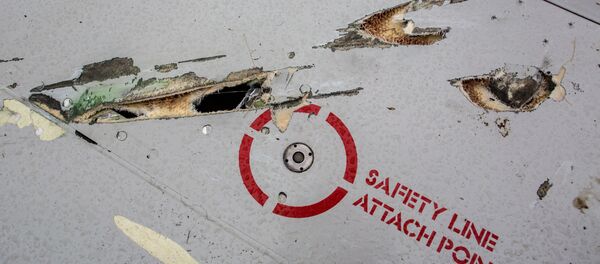 24 December 2014, 09:46 GMT
MOSCOW, December 24 (Sputnik)
–
Earlier on Wednesday Russia's Investigative Committee questioned an employee at a Ukrainian airbase, who told Komsomolskaya Pravda newspaper that he has information on how the plane crashed. Vladimir Markin, a spokesperson for the Committee, said that the investigators have received from the unnamed employee evidence of the possible involvement of a Ukrainian air force jet in the tragedy.
"We've heard the news, but I can't give any comments on that as long as the investigation is ongoing. We get a lot of information from all kind of sources and we look at everything seriously," Vernooj said.
On Tuesday Komsomolskaya Pravda reported that, on the day the Malaysia Airlines plane crashed in eastern Ukraine, the airbase employee witnessed A Ukrainian Air Force Su-25 combat jet take off from an unnamed airbase in eastern Dnipropetrovsk, carrying air-to-air missiles and returning without them.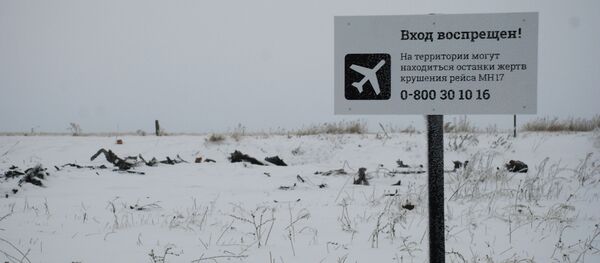 23 December 2014, 13:15 GMT
The airbase worker stated that the pilot kept saying "the wrong plane" and "the plane was in the wrong place at the wrong time" after returning from the flight.
The Dutch Safety Board is leading the investigation into the tragedy, as two thirds of the people on board were citizens of the Netherlands. The board's final report is expected to be released in 2015.
On July 17, Malaysia Airlines flight MH17 en route from Amsterdam to Kuala Lumpur crashed in eastern Ukraine, killing all 298 people on board. According to the preliminary report, the plane crashed after being impacted by "a large number of high-energy objects."