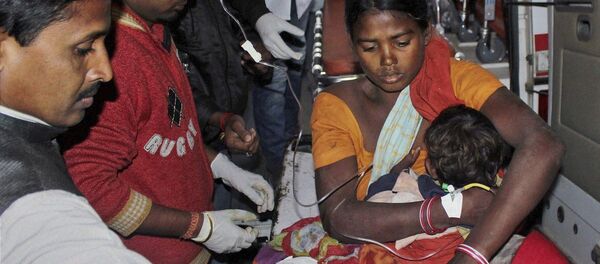 24 December 2014, 10:01 GMT
MOSCOW, December 24 (Sputnik) – Those responsible for the civilian attacks in the Indian state of Assam on Tuesday that resulted in at least 56 fatalities must be brought to justice, Amnesty International said in a Wednesday press release.
"It is the fundamental right of every person to live free from violence and discrimination. Authorities in Assam must take action to protect the rights of all communities and bring those responsible for the attacks to justice," the organization said.
The Assam Authorities have accused members of the Songbijit faction of the National Democratic Front of Bodoland (NDFB) for the attacks. The NDFB is an armed separatist group seeking independence for the ethnic Bodo people.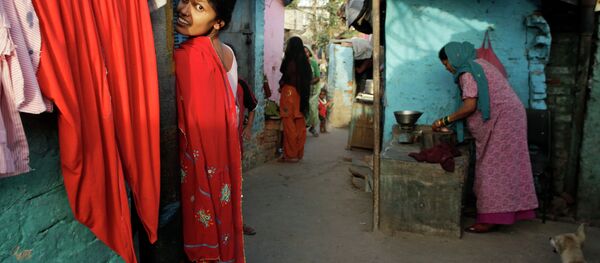 23 December 2014, 13:16 GMT
Assam police Chief Khagen Sarma said that the attacks were possibly "in retaliation to counter-insurgency operations [that had taken place] in the past 30 days".
On Sunday, the Assam Police and the Indian Army killed two Bodo rebels.
Clashes between Bodo and Muslim communities took place in 2012, killing over 75 people and displacing thousands from their homes. In May 2014, the Assam authorities said that the NDFB had killed at least 27 civilians in the state.