MOSCOW, December 24 (Sputnik) — The United States Federal Communications Commission (FCC) promised that almost 700,000 public comments on its Open Internet initiative that allegedly went missing will be released in early 2015.
Net neutrality, also known as the Open Internet principle, assumes that all types of Web content should receive equal treatment by Internet service providers.
"It appears that nearly 680,000 of the comments were not transferred successfully from ECFS to the XML files. This is due to a technical error… We plan to fix this problem by issuing a new set of XML files after the New Year with the full set of comments received during the reply period," the commission said in a blog post on Tuesday.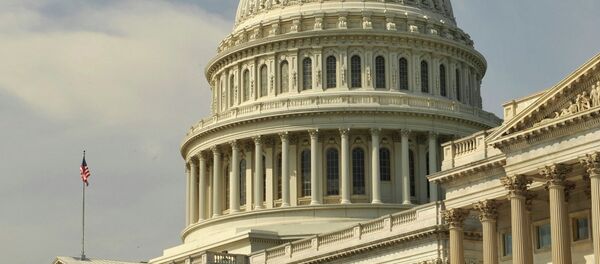 11 November 2014, 02:08 GMT
The current FCC explanation comes amid accusations by a number of media, including The Washington Post's technology and policy blog The Switch, of the FCC overestimating the number of comments it received.
On May 15, the FCC launched an initiative seeking public advice on "how best to protect and promote an open Internet." The document proposed rules that would prohibit Internet service providers from blocking content but would allow for paid prioritization of content. The Commission said it received a record 4 million comments from the public on its proposed measures.
US President Barack Obama cited this figure in a statement posted online in November, in which he requested the FCC to "create a new set of rules protecting net neutrality and ensuring that neither the cable company nor the phone company will be able to act as a gatekeeper, restricting what you can do or see online." He also asked for a ban on paid prioritization and "any other restriction that has a similar effect."
The FCC is expected to unveil its net neutrality proposal by March.