MOSCOW, December 24 (Sputnik) - What began as a minor scandal over a hacking attack on Sony Pictures by a pro-North Korean hacking collective has since snowballed into a major diplomatic scandal, with the US accusing North Korea before the UN of attempting to silence freedom of speech in America. Let Sputnik bring you up to speed on the events as they unfolded over the past month.
On November 24, Sony Pictures Entertainment was hacked by a group calling themselves the "Guardians of Peace", in an attack which resulted in the theft of over 11 terabytes of information, including several movies, movie scripts, project proposals, and employee information on 47,000 Sony employees, including passwords, salary details, emails, and other sensitive information. The attackers were quickly accused of operating on behalf of North Korea; the FBI noted in early December that "the malicious code used against Sony is nearly identical to the hacking tools used in March 2013 against South Korea," a program which had been dubbed "Dark Seoul".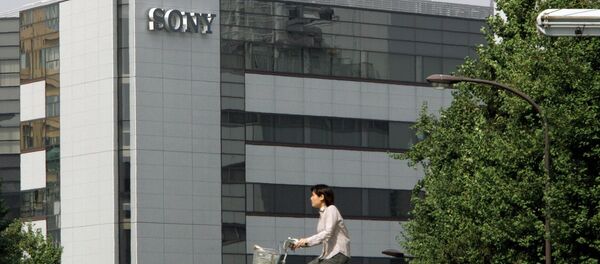 2 December 2014, 12:35 GMT
Rumor quickly spread that the North Koreans had hacked Sony Pictures in retaliation for the entertainment company's plans to release a comedy called "The Interview", which depicts a fictionalized account of the assassination of North Korean leader Kim Jong Un. North Korea had earlier denounced the film, writing a letter to UN General Secretary Ban Ki-moon and saying that it was "the most undisguised sponsoring of terrorism as well as an act of war." The country's press continued criticizing the movie in the midst of the growing scandal, saying that its release would hurt "the dignity of the supreme leadership of the DPRK."
The GOP's stated demands for the film studio to "stop immediately showing the movie of terrorism which can break the regional peace and cause the war [sic]" confirmed at a minimum the hackers' sympathy toward North Korea. The hackers began releasing the stolen information, and threatened to release more, including details on the studio's top executives, unless the film release was halted. As embarrassing details emerged about gender and race-based pay gaps, as well as personal conflicts between film producers and actors, Sony would soon ask the media to destroy any internal information it had received.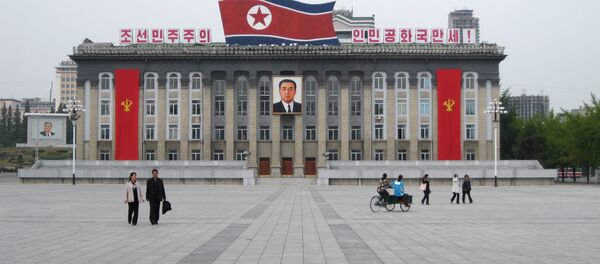 4 December 2014, 17:51 GMT
In early December, North Korea
publically
dismissed
the allegations that it was behind the attack after weeks of silence. An unnamed North Korean diplomat had stated that the attempt to link North Korea "to the Sony hacking is another fabrication targeting the country. My country publicly declared that it would follow international norms banning hacking and piracy."
A few days later, the North Korean media service Korean Central News Agency released a statement noting that "the hacking into…SONY Pictures might be a righteous deed of the supporters and sympathizers with the DPRK." However, the country continued to officially deny its involvement, noting that North Korea did not even know where Sony Pictures headquarters were located. As late as December 9 a spokesman for the US Federal Bureau of Investigation also noted that "there is no attribution to North Korea at this point."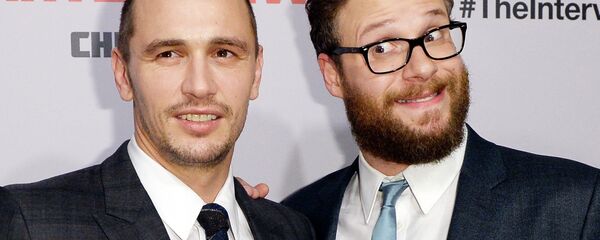 17 December 2014, 14:38 GMT
On December 16, Sony announced that it had
cancelled
the premiere of the film
amid threats from the hacker groups and safety concerns after the hackers hinted that movie theaters running the film could be exposed to 9/11-style terrorist attacks.
The movie studio's cancellation announcement was quickly followed up by an announcement by US authorities December 17 that they had discovered decisive clues about North Korean involvement, and were reviewing options for an effective response. The investigation showed that the attack on Sony was routed by several servers located in Singapore, Thailand and Bolivia in the same pattern used in cyber-attacks on South Korea earlier.
Meanwhile, American politicians and celebrities began commenting on the events, some calling it a cyberwar, with others quickly turning it into a freedom of expression issue:
No one should kid themselves. With the Sony collapse America has lost its first cyberwar. This is a very very dangerous precedent.

— Newt Gingrich (@newtgingrich) 17 декабря 2014
"We cannot be told we can't see something by Kim Jong Un" -George Clooney re: 'The Interview' http://t.co/bwdytpaEy5 pic.twitter.com/ASYtjMle3A

— TODAY (@TODAYshow) 19 декабря 2014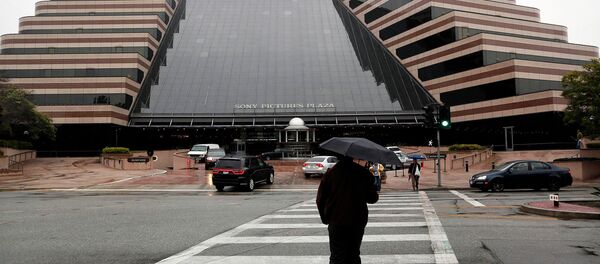 19 December 2014, 19:23 GMT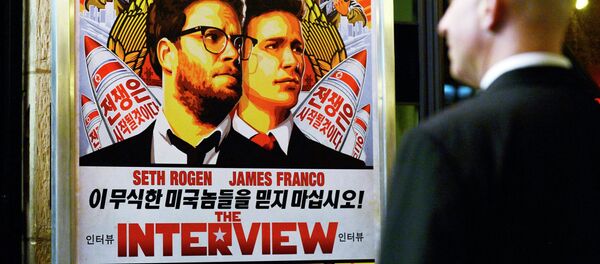 20 December 2014, 13:11 GMT
On December 21, North Korea's Foreign Ministry called the FBI's accusations "
groundless slander
", and offered to set up a joint investigation into the incident with Washington. The US responded by noting that "if the North Korean government wants to help, they can admit their culpability and compensate Sony for the damages this attack caused." North Korea retorted by saying that the "US and its followers are groundlessly trumpeting that the recent cyberattack was made by the DPRK," and jingoistically noted that "the army and people of the DPRK are fully ready to stand in confrontation with the US in all war spaces including cyberspace."

23 December 2014, 09:49 GMT
Over the weekend and into this week, North Korea's meagre internet capability began facing temporary outages, and was shut down completely for nearly 10 hours on Monday, and then again on Tuesday. The Washington Post speculated that the shutdowns may have been part of the "proportional response" mentioned by the White House for the hacking attack. US State Department spokesperson Mari Harf noted on Tuesday that she would not comment "one way or the other" on questions about US involvement in the shutdown, noting that "this isn't our internet, I would go ask the North Koreans."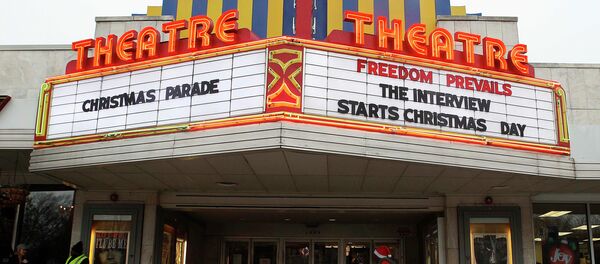 23 December 2014, 23:14 GMT
Also on Tuesday, Sony announced that some theaters would be running "The Interview" on Christmas Day, with Google revealing that it would make the film available for streaming beginning Christmas Day via Google Play, YouTube Movies and Xbox video. Google SVP and CLO David Drummond noted in a blog post on Christmas Eve that "Sony and Google agreed that we could not sit on the sidelines and allow a handful of people to determine the limits of free speech in another country."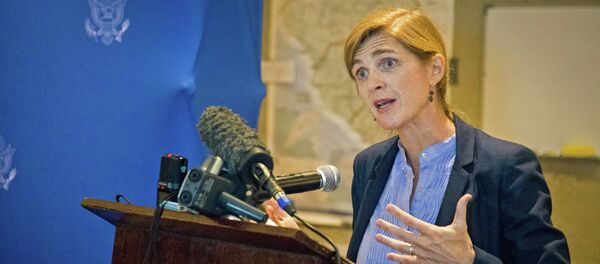 24 December 2014, 14:51 GMT
In a discussion of North Korea's human rights record on Monday at the UN Security Council, US Ambassador to the UN Samantha Power expressed that the hacking attack on Sony showed that it was
attempting to deny freedom of expression not just to its own people, but to Americans as well
. "Not content with denying freedom of expression to its own people, the North Korean regime now seems intent on suppressing the exercise of this fundamental freedom in our nation," Power stated. "It's exactly the kind of behavior we have come to expect from a regime that threatened to take 'merciless countermeasures' against the US over a Hollywood comedy, and has no qualms about holding tens of thousands of people in harrowing gulags," she added.
Ultimately, what began as a hacking attack against a film studio planning to release an uncouth comedy film about the assassination of a foreign leader has escalated into a wider conversation about foreign countries' attempts to censor American cultural freedom. Who knows what the scandal will lead to next?