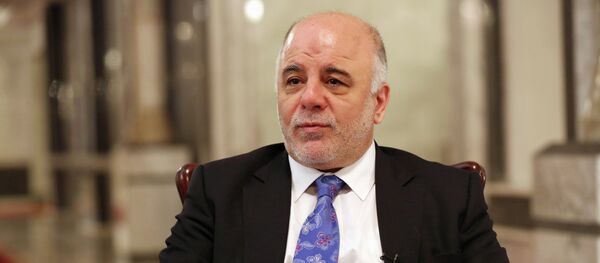 23 November 2014, 14:02 GMT
MOSCOW, December 25 (Sputnik) —
Islamic State
militants' positions near the Iraqi city of Tikrit were targeted by Iraqi military
airstrikes
, conducted from Russian-built Su-25 fighter jets, the local Alsumaria TV channel reported on Thursday.
"Iraqi pilots on Russian Sukhoi fighter jets have today bombed Daesh [Islamic State] targets near Yathrib [some 80 km south of Tikrit], forcing militants to flee the area," a local military source was cited as saying by Alsumaria.
According to the source, these are the first Sukhoi flights to take place near Tikrit, the administrative center of the Saladin governorate to the north of Baghdad.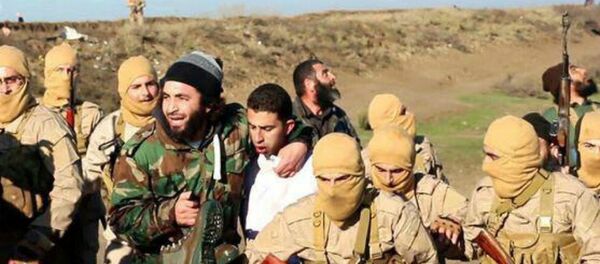 24 December 2014, 13:19 GMT
Iraqi forces are currently carrying out an operation to route IS militants in the region, the TV channel reported.
Iraq received a batch of Russian-built Su-25 aircraft in June, after the United States delayed delivery of F-16 fighter jets, which the Iraqi Air Force had planned to use in the fight against the Islamic State.
Known for their brutal tactics, Islamic State jihadists have seized vast areas in Iraq and neighboring Syria, declaring an Islamic caliphate in the territories under their control. An international coalition led by the United States is currently carrying out airstrikes against the militants' targets in both countries.