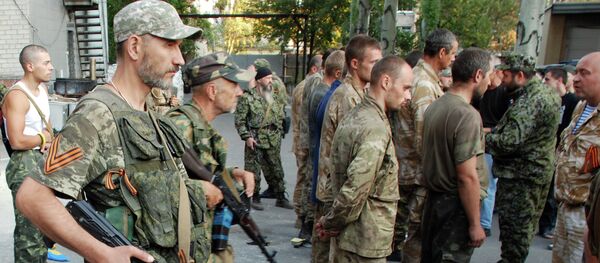 19 December 2014, 15:09 GMT
MOSCOW, December 26 (Sputnik) – Forces of the Kiev government and the self-proclaimed Donetsk People's Republic started a prisoner exchange on Friday evening, a RIA Novosti correspondent reported.
The Kiev government brought 222 people for exchange instead of previously agreed 225, the self-defense forces are set to swap 150 captives.
The exchange takes place approximately 30-35 kilometers (19-22 miles) north of Donetsk.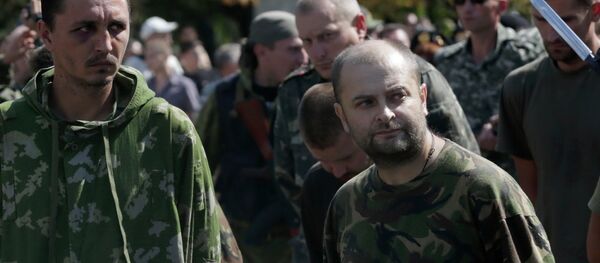 25 December 2014, 11:38 GMT
Donbas independence supporters and Kiev-led forces have carried out several prisoner swaps after reaching a shaky ceasefire agreement in Minsk in September, which stipulated an all-for-all transfer of detainees.
During a new round of Minsk negotiations earlier this week, Kiev authorities and Donbas independence supporters agreed to carry out another prisoner swap.
Last week, Vladimir Ruban, the head of the Ukrainian prisoner exchange center said that some 400 war prisoners were being held captive by Kiev, while about 600 persons were detained by pro-independence forces in eastern Ukraine.