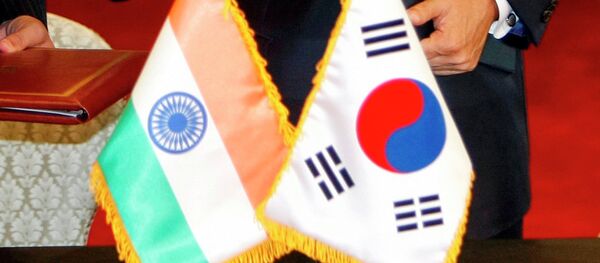 23 December 2014, 08:51 GMT
NEW DELHI, December 26 (Sputnik) — India on Friday called on South Korea to participate in its defense acquisition program as part of the "Make in India" campaign.
"We welcome South Korean participation in defense manufacturing joint ventures in our defense acquisition program. We feel that such cooperation will engender an ecosystem that will help both India and South Korea in this important sector," Syed Akbaruddin, spokesperson for the Indian Ministry of External Affairs, told journalists at a press briefing.
"Make in India" is a national program established by Prime Minister Narendra Modi. It aims to facilitate investment and bolster innovation in India.
Besides cooperation in the defense sector, India is also hoping to engage Seoul in the Indian ship-building sector.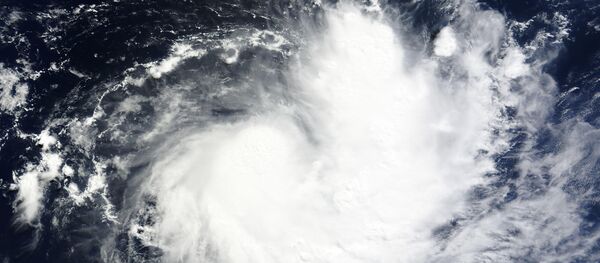 25 December 2014, 19:24 GMT
"We [also] seek cooperation from South Korea in terms of participating in ship-building activities in India. We are keen that South Korea shipyards participate in our ship building activities," Akbaruddin added.
The call comes just a few days ahead of the Indian Foreign Affairs Minister's visit to South Korea. Sushma Swaraj will participate in the eighth India-South Korea Joint Commission Meeting from December 28 to 30. It will be the first structured multi-stakeholder discussion between New Delhi and Seoul after the change of government in India.