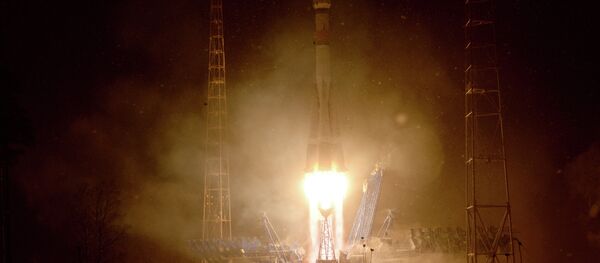 25 December 2014, 03:16 GMT
MOSCOW, December 26 (Sputnik) — A Russian Soyuz-2.1b space rocket carrying an advanced Resurs-P Earth remote sensing satellite lifted off on Friday from the Baikonur space center in Kazakhstan, a spokesman for Russia's space agency Roscosmos said.
"The launch of Soyuz-2.1b was carried out as planned — at 21.55 Moscow time [18:55 GMT]. The separation of the satellite is expected at 22.05 Moscow time [19:05 GMT]," the official said.
The Resurs-P satellite, which has a 5-year service life, carries an imaging payload consisting of high-resolution, hyper-spectral and area survey instruments.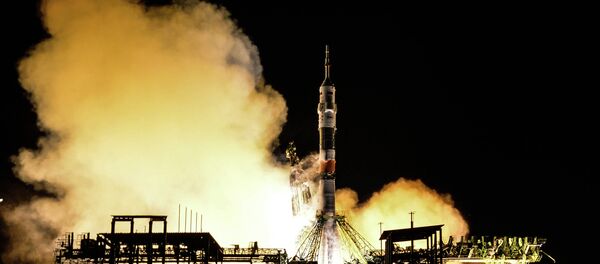 24 November 2014, 03:10 GMT
The 6,392-kilogram (some 14,000 pounds) satellite is the second of five Resurs-P satellites planned. The first Resurs-P satellite has been in orbit since June 2013.
Another Resurs-P satellite's construction began in May 2012, and the launch is expected in the end of 2015.
The Resurs-P satellites, where P stands for prospective, are a modernized version of the Resurs-F1 satellites, which saw their first launches in 1979. The Resurs-F1s were constructed based on the Zenit spy satellite.