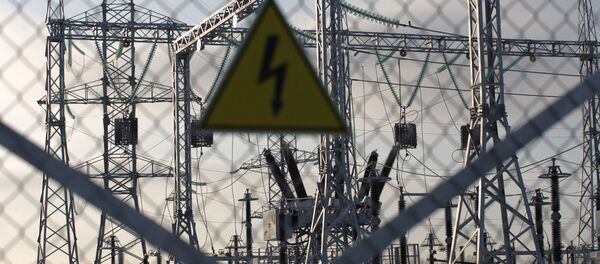 27 December 2014, 03:37 GMT
MOSCOW, December 29 (Sputnik) — The sixth unit of the Zaporizhia
Nuclear Power Plant
(NPP) in Ukraine has been reconnected to the network after the correction of the fault, that made it disconnect from the grid earlier, NPP's official website stated.
"Unit number 6 of Zaporizhia NPP is connected to the network after the fault was corrected," the power plant said late Sunday.
The sixth unit of Ukraine's Zaporizhia NPP was disconnected from the grid Sunday morning due to the activation of the generator protection system.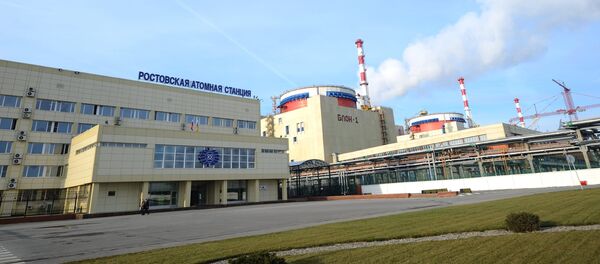 26 December 2014, 22:20 GMT
One of the reactors at the Zaporizhia Nuclear Power Plant has automatically shut down after a glitch. This is the second halt in operations in recent weeks at the plant in Ukraine's southeast, which covers at least one fifth of the country's power needs. This accident took place on Sunday morning at 05:59 am local time (03:59 GMT).
There was a similar incident at the nuclear power plant, which happened on November 28, but the fact went public five days later, when Ukraine's Prime Minister Arseny Yatsenyuk revealed it during the first session of his new cabinet.
At that time the shutdown was caused by a short circuit. As a result, Unit 3 was switched off and put into maintenance to resume operations on December 5.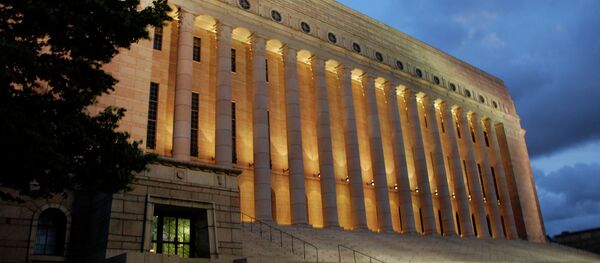 5 December 2014, 15:39 GMT
The Zaporizhia plant, located in the east of Ukraine on the Kakhovka water reservoir of the Dnieper River, is the largest in Europe and fifth largest in the world. Ukraine's four nuclear power plants constitute a huge part of the country's energy system.
Fifteen nuclear reactors produce at least 50 percent (over 13 megawatt) of all electric power in Ukraine. Zaporizhia NPP alone produces up to 22 percent of all electricity generated in the country.
Two Zaporizhia NPP reactors are to be decommissioned for complete overhaul in February 2015 having operated for 30 years. Unit 1 will be out for maintenance for 129 days.
The new accident at Zaporizhia NPP might deteriorate the catastrophic energy shortage Ukraine is currently witnessing, as its fossil power plants have run out of coal.