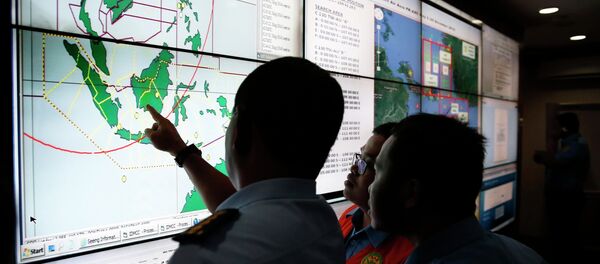 29 December 2014, 06:06 GMT
MOSCOW, December 29 (Sputnik) — Russia has offered to assist Indonesia in its search for an AirAsia Airbus A320-200 that disappeared over the Java Sea on Sunday, Russian Emergencies Ministry spokesman Alexander Drobyshevsky said Monday.
"Russia's Emergencies Ministry is ready to provide the Indonesian side with immediate assistance and help in finding the missing aircraft," Drobyshevsky quoted Emergencies Minister Vladimir Puchkov's telegram message to the Indonesian National Search and Rescue Agency (Basarnas).
The Russian Emergencies Ministry is ready to provide Indonesia with "the most modern aircraft and rescue technology, including the Be-200 amphibious aircraft equipped with advanced search tools, thermovision display devices, locating equipment," the spokesman continued.
Russia has also proposed sending its specialists to the search area to assist with the rescue operation.
The AirAsia jet flying from Indonesia to Singapore with 162 people on board lost contact with air traffic control on Sunday morning. The search for the aircraft is currently underway.