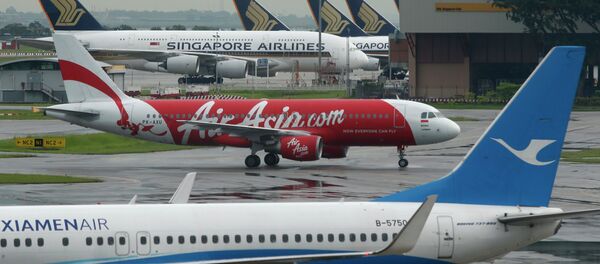 29 December 2014, 01:12 GMT
MOSCOW, December 29 (Sputnik) — A Boeing 737-800 of Indian Jet Airways made an emergency landing after one of its engines caught fire when a bird hit its left wing, the Hindu reports.
All 125 passengers and six crew members on board flight from Mumbai to Katmandu are safe.
"Jet Airways flight 9W 268 Mumbai to Kathmandu B737 experienced a bird ingestion on approach and continued the flight with an uneventful and safe landing at Kathmandu," the Times of India reports citing an airline's statement.
Engineers from the airlines company are trying to repair the damage.