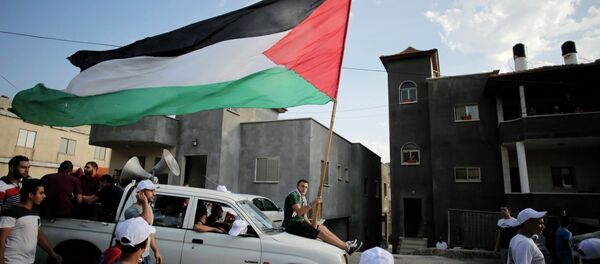 22 December 2014, 14:38 GMT
MOSCOW, December 29 (Sputnik) — An amended Palestinian resolution setting time limits for Israel's occupation of the West Bank will be presented to the UN Security Council on Monday, the Jerusalem Post reported.
Following a number of amendments made Sunday, the resolution drafted by Palestinians calling for Israel's withdrawal from the West Bank by the end of 2017 will be presented to the UN Security Council by Jordan, the newspaper reported, citing Palestine Liberation Organization negotiator Saeb Erekat.
The resolution might be put to a vote 24 hours after its presentation. The United States is considered the most likely to veto it.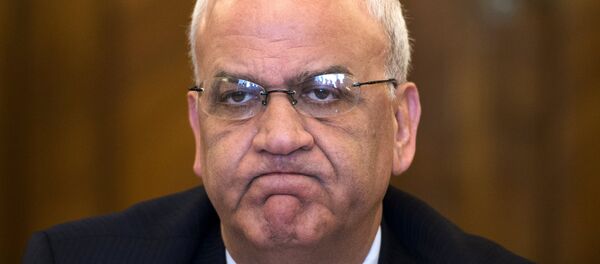 23 December 2014, 08:14 GMT
A previous version of the resolution was presented to the UN Security Council on December 17.
The resolution was amended after a number of Palestinian organizations criticized it for failing to meet the interests of Palestinians. In particular, Hamas, the Popular Front for the Liberation of Palestine and the Palestinian People's Party claimed the proposed resolution would not secure the right of Palestinians to establish a sovereign state with East Jerusalem as its capital.
As such, the new resolution sets forth that East Jerusalem should be the capital of the Palestinian state that will be formed within 1967 borders, with Israeli settlements subsequently built in the area considered illegal.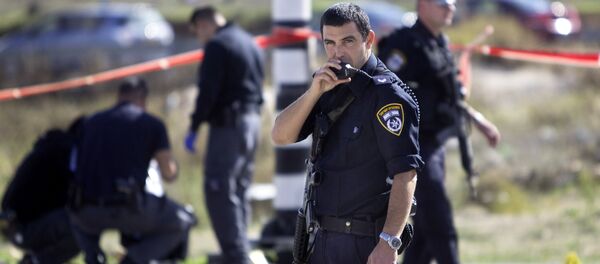 26 December 2014, 13:36 GMT
Moreover, the resolution calls for Israeli-Palestinian peace to be established within a year and for Israel's withdrawal and its removal of settlements from the West Bank by the end of 2017. In its previous version, the resolution called on Israel to remove its settlements by November 2016.
Palestinians are seeking the creation of an independent state on the territories of the West Bank, including East Jerusalem, partially occupied by Israel and the Hamas-controlled Gaza Strip, and want Israel to withdraw from the Palestinian land it took after the 1967 war.