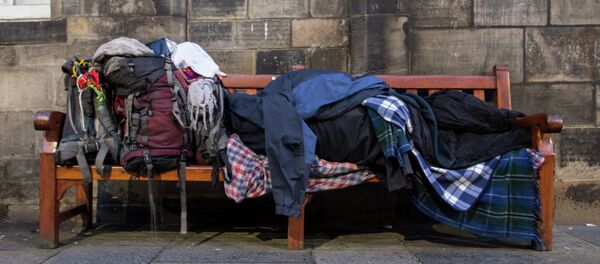 26 December 2014, 14:17 GMT
EDINBURGH, December 29 (Sputnik), Mark Hirst
–
The Scottish Parliament is set to introduce the most "robust proposal yet" that will allow assisted suicide, Patrick Harvie MSP told Sputnik News.
"The Scottish Parliament has seen years of debate on Assisted Suicide, and the Bill currently before the Scottish Parliament has taken account of the many arguments on both sides," Harvie said. "It aims to present the most robust proposal yet, and has support from MSPs of all parties. The principle is also backed by a majority of the Scottish public in opinion polls," he added.
The Green MSP was commenting after 80 prominent figures including doctors, clerics and politicians signed a joint letter calling for legislation to be passed at the UK Parliament that would legalize assisted dying.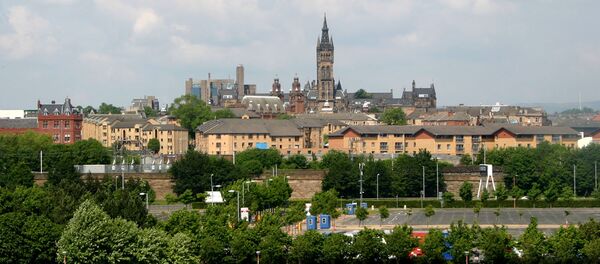 14 December 2014, 14:04 GMT
In the letter, published in the Daily Telegraph, Sunday, the signatories – which include the former Archbishop of Canterbury Lord Carey and the former Lord Chancellor, Lord Falconer – say, "We are closer than ever to allowing dying people to have safeguarded choice in how they approach their deaths. Whoever forms the next Government must allow time for Parliament to reach consensus on a safeguarded law."
At present it is a criminal offence in the UK to commit suicide or help someone else end their own life. The new bill would allow doctors prescribe fatal doses of drugs for the patients who demonstrated clear intention to commit suicide and are believed to have no more than six months to live.
In Scotland the issue has been debated several times, championed by independent Member of the Scottish Parliament and Parkinson's disease sufferer Margo MacDonald who passed away in April after introducing the "Assisted Suicide Bill".
The Bill, according to its Summary, published on the Scottish Parliament official website "enables people with terminal or life, shortening illnesses or progressive conditions which are terminal or life-shortening and who wish to end their own lives to obtain assistance in doing so" by removing criminal and liability from those who provide such aid.
Following MacDonald's death Harvie took charge of the Bill and is currently helping steer it through the Scottish Parliament's committee process.
"I look forward to the Health Committee starting to take evidence on the bill in the coming weeks," Harvie told Sputnik.
"Providing people with terminal or life shortening illnesses a safe supported option for taking control of the end of their own life would demonstrate compassion and respect for each person's own choice, and I hope MSPs will give the Bill their support," Harvie added.
However, not everyone supports a change in the law.
A consultation by the Royal College of General Practitioners in February revealed 77 per cent of GPs are opposed to legalizing euthanasia and palliative care campaigners are also lobbying against the proposal to allow assisted suicide.