MEXICO CITY, December 30 (Sputnik) — Venezuelan President Nicolas Maduro has accused Washington of waging war against Russia and Venezuela by deliberately lowering global oil prices.
"There is a planned war to destroy Russia… but neither Russia nor Venezuela will allow twisting their arms," Maduro said Monday as quoted by Globovision TV channel.
Maduro pointed out that a barrel of Venezuelan oil costed $48 on Monday, compared to September's price of $95 per barrel.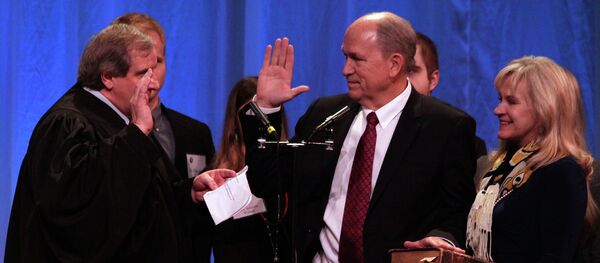 29 December 2014, 21:20 GMT
"Like President [of Bolivia] Evo Morales said, it is also an attempt to destroy Venezuela in order to try to colonize it and destroy our independence, our revolution, to create an economic collapse," the Venezuelan leader said.
Earlier, Maduro blamed the increasing shale oil production in the United States for creating oversupply on the global oil market.
In late November, the Organization of the Petroleum Exporting Countries (OPEC), spearheaded by the Gulf monarchies, decided to keep the current oil output levels unchanged, despite falling oil prices. Following the move, global oil prices fell to their five-year low.
According to Bloomberg, OPEC's decision could be explained by the intention to drive emerging US shale oil producers out of the market, rendering certain sources of shale oil in the United States unprofitable. The decision has been opposed by OPEC members Iran and Venezuela, who, unlike the Gulf kingdoms, do not possess significant currency reserves, allowing them to balance their budgets in time of crisis.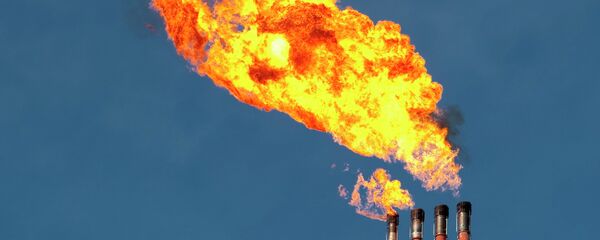 26 December 2014, 18:09 GMT
Venezuela and Russia, the economies of which heavily depend on oil exports, have experienced considerable economic problems amid falling oil prices. Russia's ruble has lost approximately 40 percent of its value against the dollar since mid-2014.