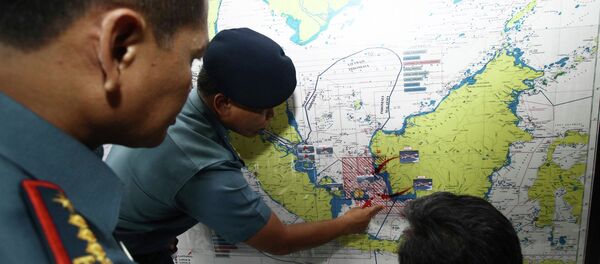 30 December 2014, 07:00 GMT
MOSCOW, December 30 (Sputnik) - An AirAsia plane has overshot a runway while making a landing at Kalibo International Airport in the Philippines, The Independent reports.
The Airbus A320 passengers were forced to use emergency slides to evacuate the plane.
Flight Z2272 was bound from Manila to Kalibo, a city in the central Philippines.
Jet Damazo-Santos, a journalist for Rappler who was onboard, posted several photos of the incident on Twitter, adding that apparently no one was hurt during the ordeal, according to The Straits Times.
Airasia plane overshot runway at kalibo pic.twitter.com/6E4hWUJbS0

— Jet Damazo-Santos (@jetdsantos) 30 декабря 2014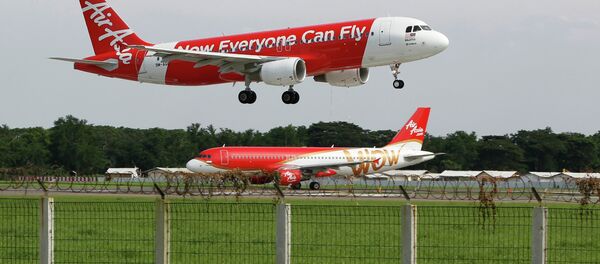 30 December 2014, 11:59 GMT
"All 153 passengers and crew were able to disembark safely, no injuries reported. All passengers are now at a hotel assisted by AirAsia staff," Air Asia said in a statement, according to The Sydney Morning Herald. The Kalibo Airport was closed following the incident, the newspaper adds.
The incident took place amid ongoing reports of a tragedy that befell another AirAsia plane, Flight QZ8501, which crashed into the Java Sea.