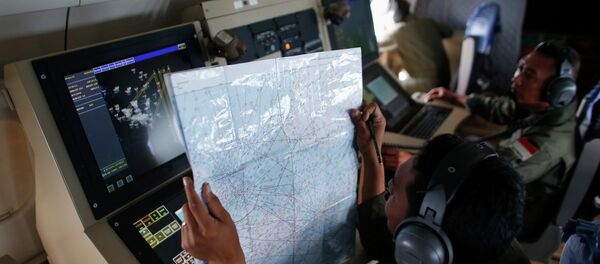 30 December 2014, 09:42 GMT
MOSCOW, December 30 (Sputnik)
–
The United States' Navy is planning to dispatch another warship to help the Indonesia-led search off the coast of Borneo for crashed AirAsia Flight QZ8501, the Pentagon said in a Twitter post.
"US Navy preparing to send a second ship, USS Ft. Worth, to join search efforts for Asia Air Flt 8501," the Pentagon's press secretary Rear Adm. John Kirby posted.
The first US Navy ship, the destroyer USS Sampson, was sent Monday to the search area after Indonesia called for assistance. A multinational effort including forces from Australia, the US, Malaysia and Singapore is underway to locate the missing plane.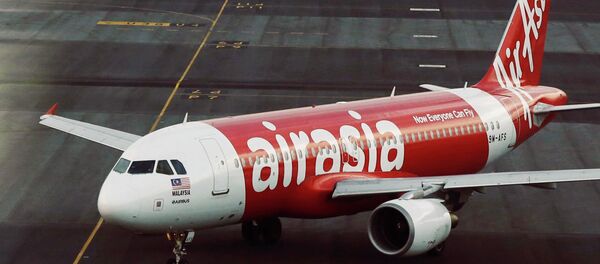 29 December 2014, 18:57 GMT
The Airbus A320-200 was carrying 155 passengers, mostly Indonesians, and seven crew members when it disappeared off radar on Sunday.
The Malaysia-based AirAsia company confirmed earlier that debris found on Tuesday at the entrance to the Karimat Strait were from flight QZ8501. So far, over 40 bodies have been recovered from the plane crash site, the Indonesian Navy has reported, as quoted by several media outlets.