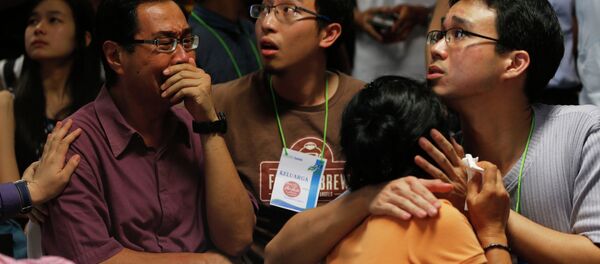 30 December 2014, 15:08 GMT
MOSCOW, December 30 (Sputnik) – Russian President Vladimir Putin expressed his condolences Tuesday to Indonesian President Joko Widodo over the AirAsia jet crash, which is presumed to have killed 162 people.
"Distinguished Mr. President, please accept my sincerest condolences on the death of the passengers and crew members of the AirAsia airplane. We share the grief of those who lost their loved ones," the statement published on the official Kremlin website says.
Earlier on Tuesday, it was reported that rescuers had found at least 40 bodies as well as remnants of the missing jet in the Java Sea.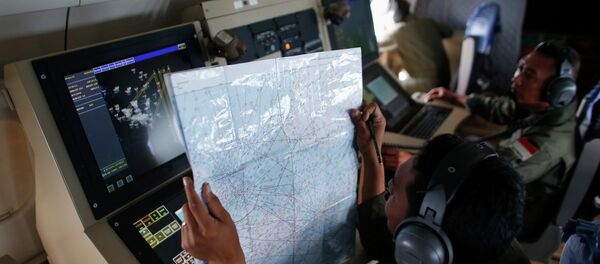 30 December 2014, 09:42 GMT
Air Asia Flight QZ8501 took off from Surabaya, Indonesia on Sunday morning and was heading to Singapore. About 40 minutes after takeoff, the plane lost contact with air traffic control near the coast of Borneo. Shortly before the plane disappeared from the radars, its pilots had requested permission to increase the altitude to avoid a stormy area, but the request was denied by ground control.
Indonesia, Malaysia, Singapore and Australia joined efforts to carry out a search operation. Indonesian navy spokesman said Tuesday that the search would continue throughout the night.
The AirAsia jet was carrying 155 passengers and seven crew members, the majority were Indonesians.