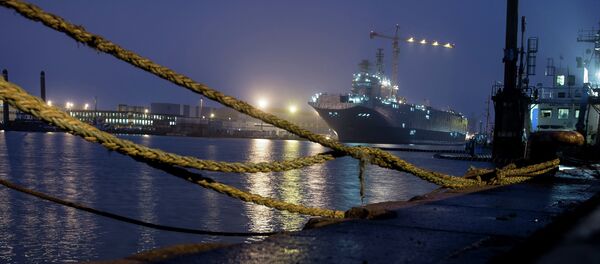 26 December 2014, 15:57 GMT
MOSCOW, January 1 (Sputnik) — A stable ceasefire and a political roadmap for crisis settlement in Ukraine are needed for the delivery of Mistral-class helicopter carriers to Russia, French Defense Minister Jean-Yves Le Drian said Thursday.
"This [Mistral delivery] is not possible in view of the conflict, the difficulties encountered in Ukraine. There needs to be in this part of Europe… a respected ceasefire and a political roadmap," Le Drian told Europe-1 radio station.
According to the terms of the $1.5-billion contract signed in June 2011, Paris was due to deliver the first of the two Mistral-class helicopter carriers, the Vladivostok, to the Russian Navy by November 14. However, French President Francois Hollande put the transfer on hold, citing Russia's alleged role in the ongoing Ukrainian crisis.
Moscow has repeatedly denied its involvement in the Ukrainian conflict and warned Paris that it would face large penalties should it fail to deliver on its contractual obligations.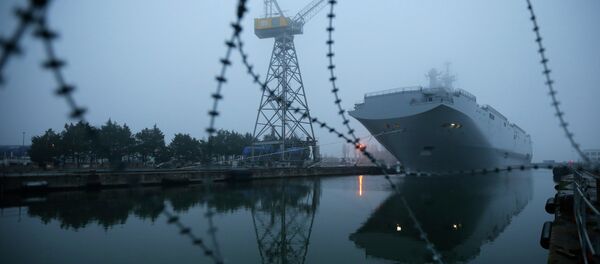 24 December 2014, 09:27 GMT
The current Ukrainian crisis escalated in April 2014 when Kiev launched a military operation to suppress the independence supporters of Luhansk and Donetsk Regions who refused to recognize the coup-imposed central government.
A much-awaited ceasefire agreement, brokered by Russia and the Organization for Security and Co-operation in Europe, was signed between the conflicting sides in September. Following the implementation of the ceasefire, both Kiev and the DPR and LPR authorities have repeatedly accused each other of violating the truce.