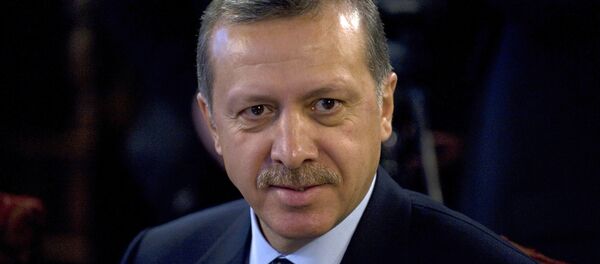 26 December 2014, 13:35 GMT
MOSCOW, January 1 (Sputnik) — An armed man has been detained after throwing a hand grenade at police in front of the Istanbul office of Turkish prime minister, Hurriyet Daily News reported Thursday.
According to the Turkish newspaper, the man threw an improvised hand grenade at the police post in front of the Dolmabahce Palace in Istanbul which currently serves as an office of the country's prime minister Ahmet Davutoglu, but the bomb did not explode. The attacker was arrested and brought to police station for questioning.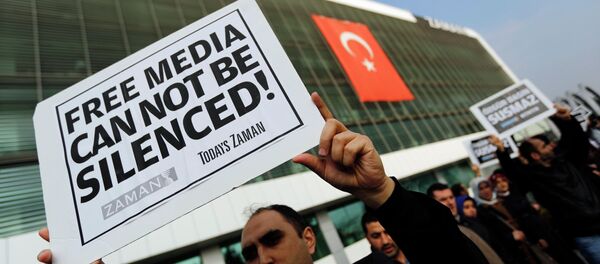 14 December 2014, 13:45 GMT
"We know his identity and the links he has, but we don't want to share it now. He served time in prison before," the head of the Istanbul Police Department Selami Altinok said, as quoted by the Hurriyet. According to the local police the suspect was armed with two hand grenades. The local media suggests that he also had an automatic rifle.
The area near the Dolmabahce Palace is currently blocked.