MOSCOW, January 1 (Sputnik) – At least 15,538 people, including both civilians and members of the security forces, died in Iraq in 2014, AFP reports, citing Iraqi officials.
According to data, provided by Iraq's Ministry of Health, Ministry of Interior and Ministry of Defiance, the death toll in the country more than doubled since 2013, mostly due to an insurgency led by the Islamic State (IS).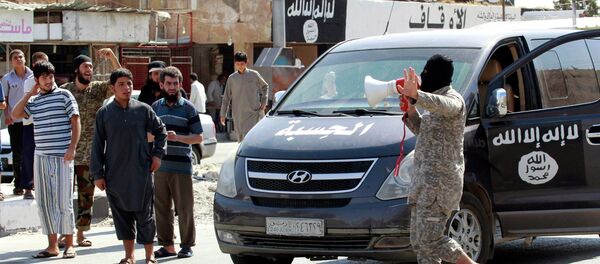 25 December 2014, 11:03 GMT
The radical Sunni group, notorious for its brutality, made headlines in June 2014 after it seized several Iraqi provinces in a blitz offensive. It then declared a caliphate on the large swathes of land in Iraq and Syria under its control.
The United States launched an international campaign to degrade and destroy the IS in August after Sunni militants captured an Iraqi town of Sinjar forcing thousands of Yazidis, an ethnic and religious minority, to flee.
Clashes between the Iraqi security forces and anti-government groups in Ramadi, the capital of the Anbar province, and Fallujah contributed to the dramatic increase of the death toll in 2014, the highest in seven years. 17,956 of Iraqis were killed at the height of sectarian violence in the country in 2007.
According to various estimates, provided by Iraq Body Count, an independent public database, over 17,000 civilians died in Iraq in 2014.