MOSCOW, January 1 (Sputnik) – The Islamic State, a brutal Sunni group, that currently controls large swathes of land in Iraq and Syria, has reportedly issued a guidebook for mothers on how to raise children who are ready to wage the holy war, the Independent reports.
The guide, known as "Sister's Role in Jihad", urges women to start proper education when children are little. The newspaper quotes the guide as saying: "Don't wait until they are seven to start, for it may be too late by then!"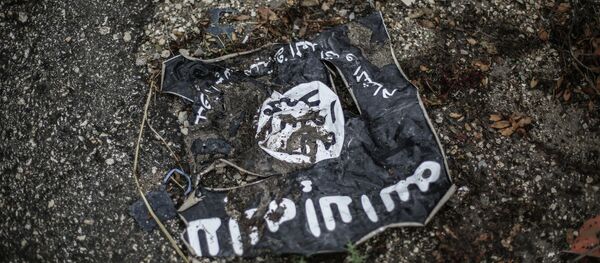 4 November 2014, 07:12 GMT
Mothers are also advised to allow children to play with toy guns to learn how to aim and to practice target-shooting. Youngsters should also engage in sports to be fit, according to the document.
The publication was highlighted by the US-based Middle East Media Research Institute (MEMRI), which plans to release a report on how Muslim children get radicalized.
"As we move into 2015, Al-Qaeda and its affiliates, ISIS, and other jihadi groups worldwide continue to invest a lot of effort in indoctrination of the next generation of fighters," Steven Stalinsky, MEMRI's executive director, told the Mail Online.
"No matter what happens in Iraq and Syria in the near future, the next generation – the children of Baghdadi and grandchildren of bin Laden — have already been brainwashed to hate the West and to strive for jihad and martyrdom," he warned.
"They (children) have been trained on the battlefield and know how to create bombs and suicide belts and to behead and crucify the innocent," he added.
The publication appears to be part of a large-scale campaign to raise a new generation of IS fighters.
In August 2014, the UN's Human Rights Council found that the Islamic State "established training camps to recruit children into armed roles under the guise of education."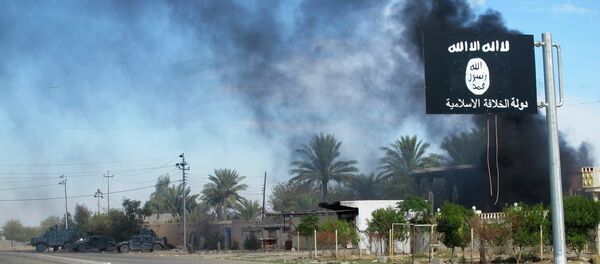 7 September 2014, 14:15 GMT
"At the camps, the children recruited received weapons training and religious education," UNHRC's
report
said. "The existence of such camps seems to indicate that ISIS systematically provides weapons training for children. Subsequently, they were deployed in active combat during military operations, including suicide-bombing missions."
In its report titled "Rule of Terror: Living under ISIS in Syria", the Independent International Commission of Inquiry on the Syrian Arab Republic details IS violations of children's rights. "Children are often present in the crowds at the executions and cannot avoid seeing the publicly displayed corpses in the days that follow," the report said.
However, children are not only victims and witnesses of the atrocities, IS militants commit. In some instances, they are forced to take part in them. According to the report, a 16-year-old fighter allegedly slashed the throats of two soldiers, captured from Tabqa airbase in late August 2014, in the Syrian town of Slouk.
The Islamic State has recruited children as young as 14 years old to take part in their operations, including suicide bombings, Human Rights Watch said in a report, published in July.