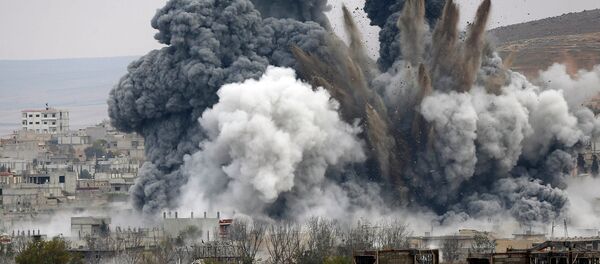 1 January 2015, 13:58 GMT
BEIRUT, January 1 (Sputnik) — At least 17 civilians were killed and more than 20 injured as a result of mortar shelling of residential areas in Syria's second largest city Aleppo, Lebanon's Al Mayadeen TV channel reported Thursday.
Extremists fired mortars at the residential neighborhoods in the western part of Aleppo, where the government forces have recently regained control. A few shells fell close to the local market in the al-Shuhada area, while some other mortar rounds exploded near the al-Zahra mosque.
In late December, the militants of Islamic State terrorist group opened fire on civilians in Aleppo, who staged a rally in support of the Syrian army. No information on the numbers of dead and injured people was reported.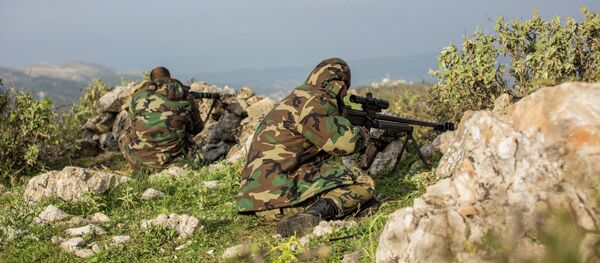 15 December 2014, 06:39 GMT
On December 15, the Syrian government forces encircled Aleppo seized by anti-government militants and took control over the strategically important settlement in the north-east of the city, cutting the eastern districts off the northern suburbs, where the extremists were reportedly entering Syria through the Turkish border. Civilians started to hold mass rallies, demanding that the Syrian army entered the city and militants from Islamic groups, including the Free Syrian Army, left Aleppo and its suburbs as soon as possible.
Civil war erupted in Syria in 2011 and, since then, the country's army has been fighting numerous armed groups, including Islamic extremists. According to UN estimates, the internal conflict has claimed some 200,000 lives, while over 3.2 million people have been forced to flee the country, creating a grave humanitarian crisis on a vast scale.