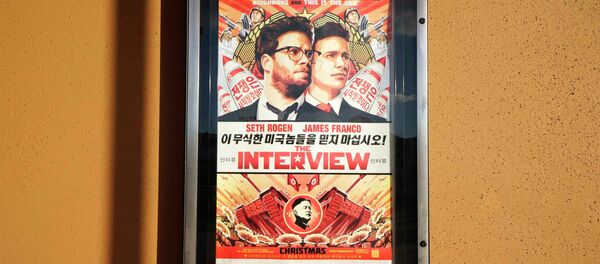 30 December 2014, 16:40 GMT
WASHINGTON, January 2 (Sputnik) — One of the United States' major direct-broadcast satellite service providers – Dish Networks Inc – will make the "
The Interview
," a scandalous
Sony Pictures Entertainment
comedy about fictional assassination of North Korean leader Kim Jong Un, available starting on Friday, Reuters reported Thursday, citing the company's press service.
The Dish Networks' press service said the movie will be available as a pay-per-view option in both high and standard definitions.
North Korea has repeatedly denounced "The Interview", claiming the movie hurts "the dignity of the supreme leadership of the DPRK" and even created a task force within the State Security Department to prevent smuggle of the film into the country.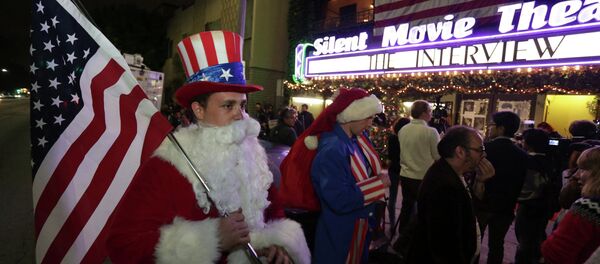 29 December 2014, 07:21 GMT
Sony Pictures planed the theatrical release of "The Interview" for December 25, but some two weeks before the premiere the company was subjected to a massive cyberattack, resulting in theft of sensitive internal information, including employees' personal data. The Federal Bureau of Investigation officially placed the blame for the attack on North Korea.
Sony cancelled the premier amid hackers' threats to reveal the stolen data and the refusal of several major US theater chains to screen the film due to the fear of a terrorist attack.
The company, however, decided to release the comedy online. "The Interview" has become the most grossing Sony's online release, bringing the company $15 million in first four days since its release.