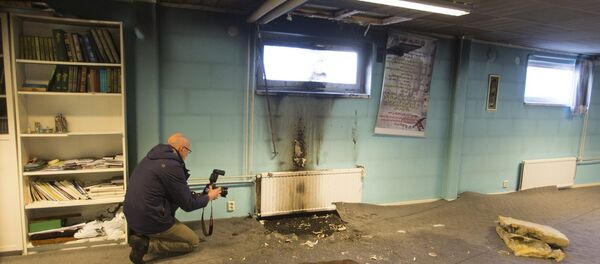 29 December 2014, 11:52 GMT
MOSCOW, January 2 (Sputnik) – A mosque was attacked in
Sweden
's fourth largest city, Uppsala, on New Year's Day, which is the third arson incident occurring in the country in the past week, local news agencies report.
"Someone threw a firebomb, a Molotov cocktail, at the [mosque] building," Uppsala police spokesman Torsten Hemlin told Swedish news agency TT Thursday, adding that the vandals also "wrote some vulgar, racist words".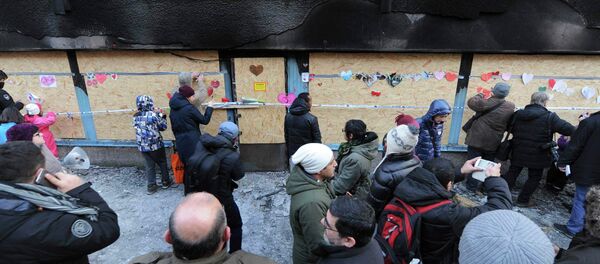 26 December 2014, 20:23 GMT
According to Hemlin, there were no people in the mosque at the time of the attack. Police are still searching for the culprit.
On December 29 a mosque was damaged by fire in the southern Swedish town of Eslov, located north of Malmo. No one was injured in the suspected arson attack.
On Christmas Day, an arsonist attacked a mosque in the Swedish town of Eskilstuna. The fire injured five people.
After the Eskilstuna incident, government officials urged Swedes to reject xenophobia and protect religious freedom.