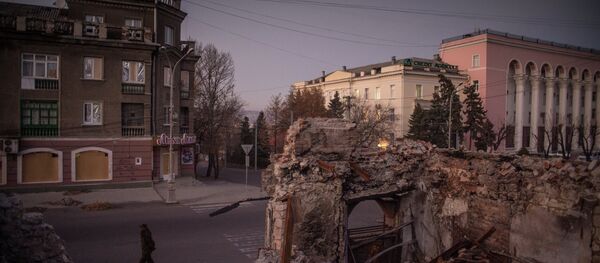 31 December 2014, 12:29 GMT
MOSCOW, January 2 (Sputnik) — Foreign Ministers of Russia, Ukraine, Germany and France during a telephone conversation on Friday stressed the need to convene another meeting of the Contact Group on resolving the situation in Donbas, Russian Foreign Ministry said in a statement.
"The sides continued to discuss the ways to promote the peaceful settlement of the situation in the south-east of Ukraine, including in the framework of the Minsk agreements. In this regard, [they] stressed the need for the early convening of the next meeting of the Contact Group," the statement said.
The ministers also discussed the schedule of further consultations in the so-called "Normandy format" on different levels.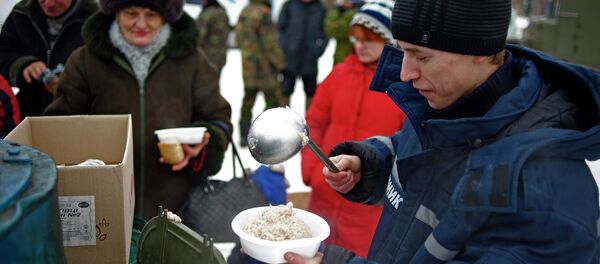 13 December 2014, 03:47 GMT
Ukrainian reconciliation talks have taken place in the Normandy, Minsk, Geneva and Weimar formats so far. The Minsk format grants participation rights to the self-proclaimed Donetsk and Luhansk People's Republics (DPR and LPR).
The Contact Group, comprising representatives of Russia, Ukraine, DPR, LPR and the OSCE met in Belarusian capital Minsk on September 5 and 19, which resulted in a ceasefire agreement between the warring sides. They, however, repeatedly accused each other of violating the ceasefire.
On December 9, Ukrainian President Petro Poroshenko declared a "silence regime" in the in the conflict-torn Donbas region in the southeast of Ukraine in a bid to revive peace negotiations.
The most recent meeting between the warring parties took place on December 31 in the self-proclaimed Luhansk People's Republic. The talks were described as a regular meeting to correct military action plans.