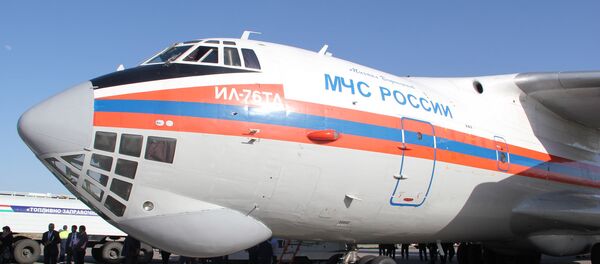 3 January 2015, 13:41 GMT
BALI, January 3 (Sputnik) — Indonesia counts on Russian team's assistance in the search of flight recorders of the
AirAsia
flight
QZ8501
, that crashed in the Java Sea, the country's official stated Saturday.
"We have received assistance from Russia and we hope that thanks to it we will be able to locate the black boxes quickly," Tatang Kurniadi, the head of Indonesia's National Committee for Transportation Safety, was quoted as saying by the Indonesian DetikCom news website.
According to Kurniadi, a special role in the search for the flight recorders can be played by Russia's Be-200 amphibious aircraft.
A Russian team of more than 70 divers and search experts arrived in Jakarta on Friday and joined the search mission on Saturday after a request from Indonesian authorities.
The team arrived to the country with an Il-76 airlifter, a Be-200 amphibious aircraft and high-tech search equipment, including the remote-controlled Folkon deepwater vehicle, designed to operate at depths of up to 1,000 meters (3280 feet).
Earlier on Saturday, Russian Deputy Emergencies Minister Vladimir Stepanov stated that Russia's search team could be expanded to include more than 160 people if necessary.
AirAsia's Airbus A320-200, carrying 155 passengers and seven crew members, crashed into the Java Sea on December 28. A multinational team of specialists is currently taking part in the search operation at the suspected crash site, having recovered 30 bodies so far.