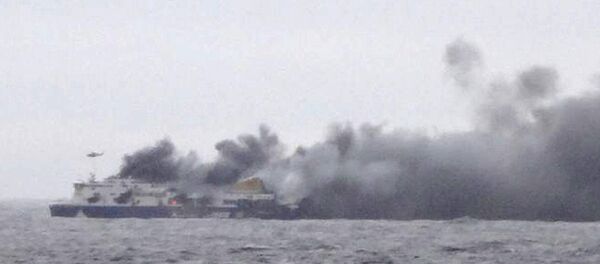 28 December 2014, 18:53 GMT
MOSCOW, January 3 (Sputnik) — A cargo vessel believed to have been carrying eight people has capsized off the north of Scotland, ITV channel reported Saturday.
According to the TV channel, a major rescue operation has been launched with four lifeboats, two rescue helicopters and other vessels participating. So far, the rescuers haven't found any survivors in the area of the sea disaster.
The cement-carrying ship Cemfjord was en route to the town of Runcorn in Cheshire.
The distress signal was received by the rescuers from the crew of a passing ferry, which noticed Cemfjord's upturned hull.