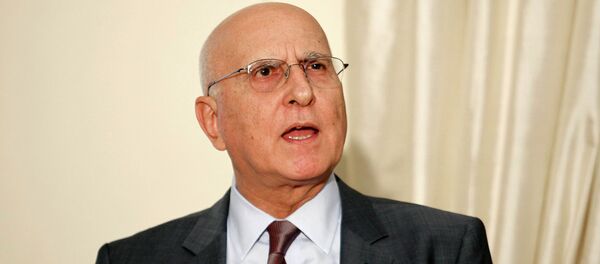 23 December 2014, 10:43 GMT
MOSCOW, January 4 (Sputnik) — German authorities are ready for
Greece
to exit the eurozone, if such necessity occurs, Spiegel Online magazine reported Saturday, citing the sources in government.
German Chancellor Angela Merkel and Finance Minister Wolfgang Schaeuble believe that eurozone will cope with Grecce's exit, while previously the federal government had an opposite view. The fact that the eurozone has made a significant progress since the peak of the financial crisis in 2012, could be a possible reason behind politicians' change of opinion, according to the magazine.
Spiegel noted that the German government considers the exit of Greece from the eurozone inevitable if Alexis Tsipras, the leader of the opposition party Syriza, wins the upcoming elections, as in case of his victory, the Greek government will backtrack on the austerity measures, halt the interest payments and repayment of the national debt.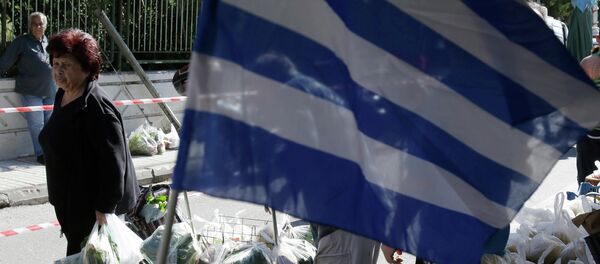 22 December 2014, 12:51 GMT
Spiegel has quoted a high-ranking expert on currency issues as saying that although it is currently unclear how an EU member can leave the eurozone, remaining in the European Union, lawyers would be able to make it clear.
The Greek parliament is to be dissolved after failing to elect the country's president in a third round of voting. According to Greek Prime Minister Antonis Samaras, the snap elections will be held on January 25. The opposition party Syriza, which promised to reconsider country's agreements with foreign creditors, could win the election, according to the polls.
German Finance Minister Wolfgang Schaeuble earlier stated that any new Greek government will have to pay the debts and "if Greece chooses a different course, it will find itself in a difficult situation."