MOSCOW, January 4 (Sputnik) – Severe smog threatens to further blanket China's northern regions, Xinhua reports, citing the country's National Meteorological Center (NMC).
According to the principal meteorological agency, medium to severe smog is likely to shroud the regions of Beijing, Tianjin and the adjacent Hebei Province. Smoggy weather is also forecasted to engulf provinces of Jiangsu and Sichuan.
Authorities have declared a yellow alert, which is the third warning grade out of four weather alert levels.
Fortunately, the smog, which has been affecting the northern part of China since Saturday, will be dispersed by a powerful cold front on Monday, Xinhua says.
Smog, a mixture of vehicular emissions, fog, coal burning and industrial fumes, is a serious problem for industrially rich China. According to The Atlantic, "40 percent of global air pollution deaths are in China".
As National Geographic stated, "life expectancy in northern China was 5.5 years shorter than in southern China in the 1990s, and a health risk disparity lingers today" significantly due to heart and lung diseases caused by air pollution.
© Photo
Cleansing the organism from the influence of smog and smoke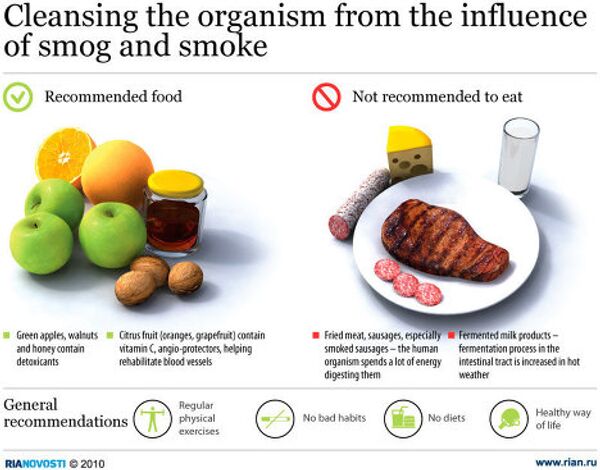 Cleansing the organism from the influence of smog and smoke