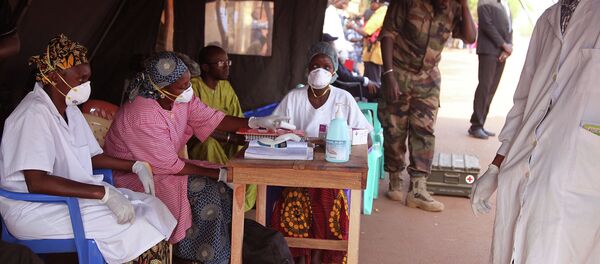 22 November 2014, 02:06 GMT
MOSCOW, January 4 (Sputnik) — The United Nations' Multidimensional Integrated Stabilization Mission in Mali (MINUSMA) condemned the terrorist attack against its peacekeepers, which left six people injured in a vehicle blast on Sunday.
"MINUSMA condemns in the strongest terms this cowardly terrorist attack on peacekeepers and reiterates its call to all present actors on the ground involved in the ongoing peace process to do everything to prevent attacks on peacekeepers and to ensure that those responsible for these crimes are identified and brought to justice," MINUSMA said on its official Facebook page.
According to the UN mission, an explosive device went off on the road between Asongo and Menaka in the Gao region when a vehicle carrying troops of the Nigerian MINUSMA contingent was passing by.
The attack left six injured, including three with serious injuries. Evacuation is underway and the peacekeepers will be transported to the city of Gao for medical treatment.
MINUSMA is a United Nations peacekeeping mission established in August 2013 to stabilize the situation in Mali after the 2012 Tuareg rebellion against the Malian government seeking independence for the country's northern region.