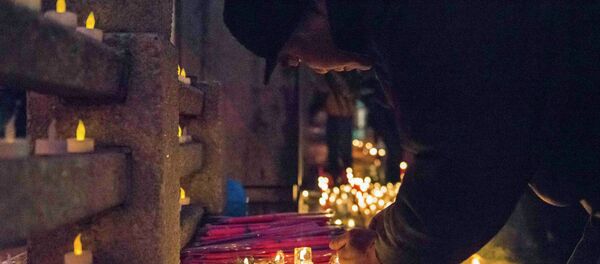 4 January 2015, 12:01 GMT
NEW YORK, January 4 (Sputnik) — Police officers have turned their backs again on New York City Mayor Bill de Blasio Sunday at the funeral of NYPD officer Wenjian Liu shot dead in an ambush last December in Brooklyn.
This happened when the mayor was delivering his eulogy at the farewell ceremony that began Sunday morning with several thousand police officers present and tightened security measures in the area.
Officer Wenjian Liu and his partner Rafael Ramos were shot dead by Ismaaiyl Brinsley, while sitting in their patrol car. Brinsley, a 28-year-old African-American with a long history of arrests and alleged mental illness, said he was seeking revenge for the death of two unarmed black men Michael Brown and Eric Garner by white police officers. After murdering the police officers, Brinsley killed himself.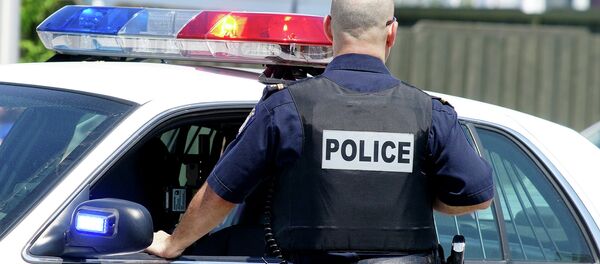 29 December 2014, 16:40 GMT
"He walked a path of courage, a path of sacrifice and a path of kindness. This who he was, and he was taken from us much too soon," Mayor Bill de Blasio said at Liu's funeral, USA Today reports.
The FBI Director James Comey and NYPD commissioner Bill Bratton have also attended the ceremony, which blended Buddhist customs and a traditional police funeral as Liu is the first Chinese-American police officer killed in the line of duty in New York, CNN said.
"As we start a new year, a year we're entering with hearts that are doubly heavy from the loss of Officer Liu and his partner, Officer Rafael Ramos, let us rededicate ourselves to those great New York traditions of mutual understanding and living in harmony," de Blasio was cited as saying by ABC News.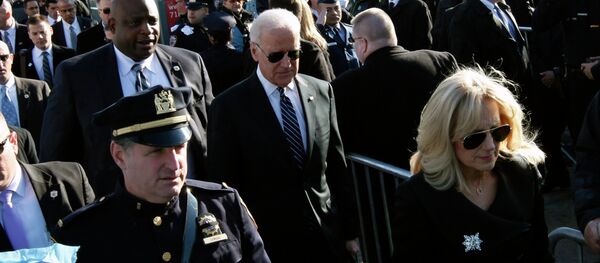 27 December 2014, 15:54 GMT
The New York city mayor expressed condolences to the family of officer Liu, saying that he had got married just months before his tragic death. The policeman was an only child in his family, the mayor added.
On Saturday, under a mix of rain and snow, thousands of people, including uniformed police officers, firefighters, Mayor de Blasio and Police Commissioner Bratton gathered at the wake to remember Liu.
The funeral of NYPD officer Ramos was held on December 27, when hundreds of NYPD officers turned their backs on the mayor as he was delivering his eulogy. Among other guests was US Vice President Joe Biden, who also paid tribute to officer Rafael Ramos. While deeming this reaction as "inappropriate," Police Commissioner William Bratton stated that the rift between de Blasio and the city's law enforcement is unlikely to end in the foreseeable future.