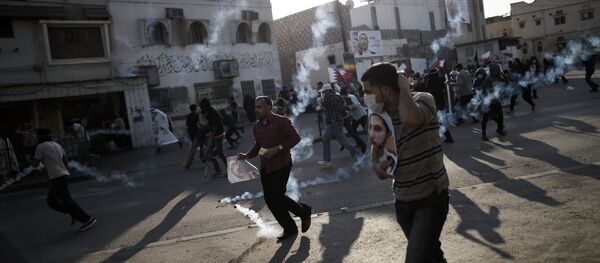 3 January 2015, 22:56 GMT
MANAMA, January 5 (Sputnik) – The Public Prosecution Office in Bahrain rejected the appeal of defense lawyers of Sheikh Ali Salman, the key opposition party Al-Wefaq leader, Salman's lawyer Abdulla Shamlawi said.
"We demanded the release of Sheikh Ali Salman on bail, which prosecutors would deem acceptable, but they decided to extend his detention," Shamlawi told reporters Sunday.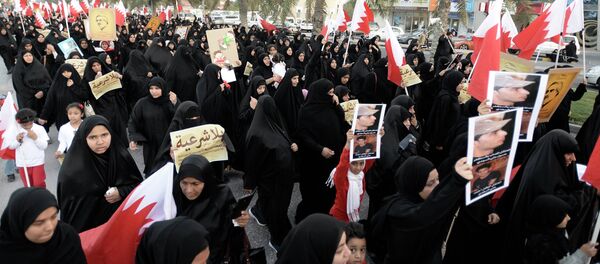 3 January 2015, 20:57 GMT
According to the lawyer, the new period of the opposition leader's detention will be announced by the prosecutors on Monday, January 5.
Sheikh Ali Salman was arrested on December 28, in Bahrain. On Monday, December 29, charges of "inciting violent change of regime through threats and illegal practices," as well as "public insult of the Interior Ministry" were brought against Salman. The move aroused concern of the United Nations, the European Union and the United States.
After Salman's arrest, Shiite opposition supporters gathered during an unauthorized rally to demand his release. Bahraini police dispersed the demonstrators with tear gas on January 4.