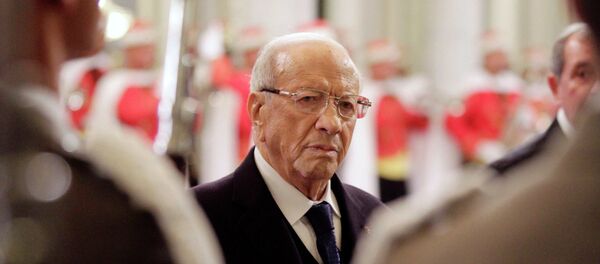 31 December 2014, 15:29 GMT
MOSCOW, January 5 (Sputnik) — Former Interior Minister Habib Essid has been appointed Prime Minister of the Tunisian Republic, parliament speaker Mohamed Nacer told France 24 TV Channel Monday.
Habib Essid has been appointed to form a new Tunisian government.
Essid had worked in the government of former Tunisian President Zine El Abidine Ben Ali before Ben Ali fled the country following the 2011 Jasmine Revolution. Essid, however, stayed with the country's government, taking the post of Interior Minister.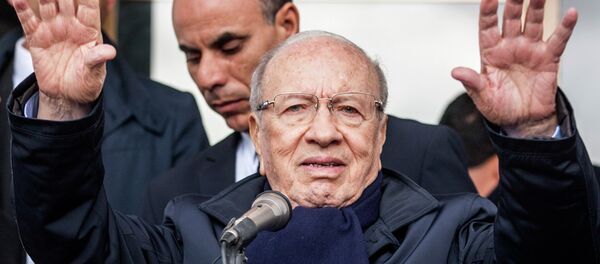 23 December 2014, 18:58 GMT
Last Wednesday, Beji Caid Essebsi officially took office as the new Tunisian President. The former Prime Minister of Tunisia was elected as President in the first democratic elections in the country since the Jasmine Revolution.
The revolution was triggered by the poor social and economic climate in Tunisia, as well as by a lack of democratic rights and freedoms. Following the departure of Ben Ali in 2011, the country was ruled by an interim government.