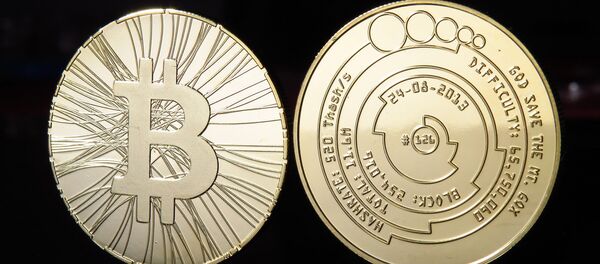 31 December 2014, 11:47 GMT
MOSCOW, January 6 (Sputnik) — Bitstamp, a major European bitcoin exchange, temporarily suspended operations Tuesday after a loss of virtual currency worth over $5 million, presumed to be a result of a security breach, the exchange said in a statement.
"We have temporarily suspended Bitstamp services. On January 4th, some of Bitstamp's operational wallets were compromised, resulting in a loss of less than 19,000 BTC [worth over $5 million]," the statement posted on Bitstamp's website read.
The statement added that the security breach is being investigated and warned users not to make deposits to bitcoin deposit addresses issued prior to January 4. However, Bitstamp assured its customers that bitcoins held prior to the temporary suspension are "completely safe and will be honored in full."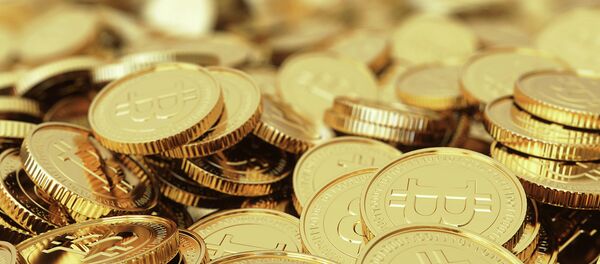 30 December 2014, 16:50 GMT
In 2014, the Tokyo-based Mt. Gox bitcoin exchange, which handled about 70 percent of all bitcoin transactions worldwide, also halted operations. The exchange thereafter filed for bankruptcy and permanently closed operations after claiming that bitcoins worth over $450 million were apparently lost in security breaches.
The security of bitcoins has been an ongoing issue for users, organizations and banks, and the cryptocurrency has seen a gradual decline in its value since the 2014 incident, The Financial Times reported.
Bitcoin is a decentralized digital currency that was introduced in 2009. Bitstamp is based in Slovenia and the United Kingdom. Transactions made with the cryptocurrency are restricted in several countries including China, Russia and India. Currently, 1 BTC trades for about $270.