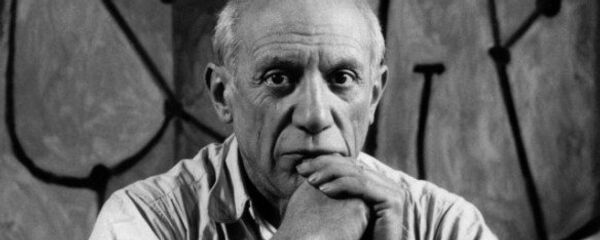 25 October 2014, 09:51 GMT
MOSCOW, January 6 (Sputnik) – The granddaughter of one of the 20th century's greatest artists is set to sell off some items from her private collection, according to a report by The New York Post Page Six online magazine.
Marina Picasso is quietly selling at least seven of Pablo Picasso's artworks, including a 1923 portrait of his first wife Olga Khokhlova, Titled Portrait de femme (Olga), supposedly worth in the region of $60 million.
Also on sale are a 1921 work titled 'Maternité' worth about $54 million, and 1911's 'Femme a la Mandoline (Mademoiselle Leonie assie)' valued at $60 million. Other items date from 1905 through to 1965.
Last spring, the artist's granddaughter presented a suite of his drawings and ceramics at a non-selling exhibition at Sotheby's Paris. This time, she is opting to sell the works directly, meeting with clients in person in Geneva.
Also for sale is 'La Californie,' the Cannes villa Marina inherited from her grandfather, who lived there with his second wife, Jacqueline Roque. In recent years, the villa has become a museum and gallery dedicated to Picasso. In 2013, Marina presented 'Picasso: Nudity Set Free,' mostly made up of pieces from her personal collection, at the home, according to Artnet news.
Back in 2001, Marina Picasso published a book of memories of her grandfather 'Picasso: My Grandfather',' where she recalled some of her early years.
"His brilliant oeuvre demanded human sacrifices,'' she wrote. ''He drove everyone who got near him to despair and engulfed them. No one in my family ever managed to escape from the stranglehold of this genius. He needed blood to sign each of his paintings: my father's blood, my brother's, my mother's, my grandmother's and mine. He needed the blood of those who loved him — people who thought they loved a human being, whereas they really loved Picasso.''
Everyone else related to him was scarred by the experience.
Marina says that her inheritance was "given without love."
An acquaintance of Marina's told Page Six that the granddaughter's decision to sell the works was all "about letting go of the past."