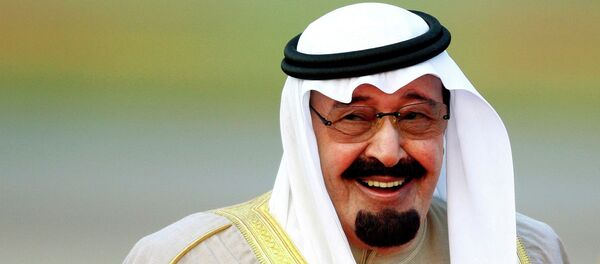 6 January 2015, 13:47 GMT
MOSCOW, January 6 (Sputnik) – The price of Brent crude oil fell below $50 on Wednesday, its lowest level in six years. Meanwhile, the supply glut showed no sign of abating.
According to data from Thomson Reuters, on Wednesday morning Brent posted a low of $49.92 a barrel, having opened at $51.15, before rallying above the $50 watershed to $50.08 later in the morning. The price of light crude was trading at $47 at 08.32 GMT, having opened at $48.
The decline represents the lowest price of oil since May 2009, and continues last year's sharp decline in which the price has more than halved. In June, the price of benchmark Brent crude was $112 a barrel, whereas light crude traded at $105 a barrel.
On Tuesday Reuters reported that the Saudi Arabian state oil firm Aramco had announced that it was currently cutting prices for US and European customers. "The moves are reinforcing [the notion]that the Saudis just don't intend to do anything to rebalance (price) levels," energy analyst Gene McGillian told the news agency. According to the report, Arab light crude bound for Europe was discounted by $1.50 a barrel for February delivery, while American customers received a price cut of 60 cents from the previous month, the fifth consecutive such cut.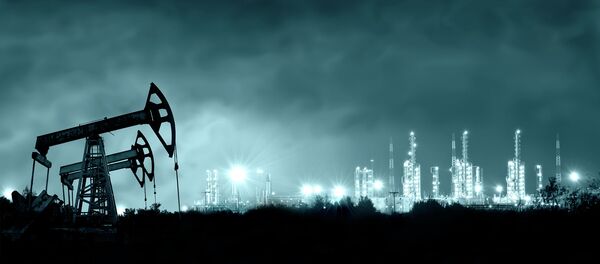 5 January 2015, 16:36 GMT
Bloomberg reports gloomy forecasts from analysts about the prospect of a price rebound in 2015, with the glut in oil production accompanied by a slump in demand. "Demand isn't something that can be recovered in the short term while things are not looking great for China, and Europe is expected to be hit harder by the gloomy circumstances in Russia," Hong Sung Ki, a commodities analyst at Samsung Futures Inc. in Seoul, told Bloomberg. The agency reported that Saudi Arabia's King Abdullah had addressed his country, broadcasting on Tuesday. The King sought to allay fears about the "tensions" in the oil market, saying that market volatility has been observed and overcome in the past.