MOSCOW, January 10 (Sputnik) – A girl, believed to be as young as ten years old, carried out a suicide attack in Nigeria's restive Borno State, leaving at least 19 people dead and 18 injured, AFP reports, citing local officials.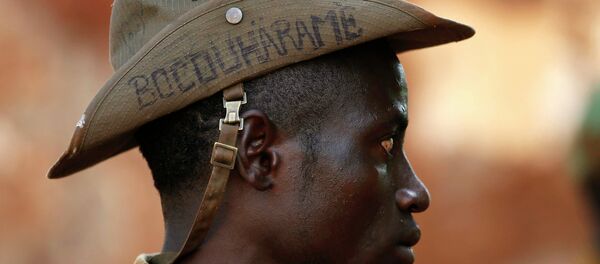 9 January 2015, 12:30 GMT
"Casualty figure: 20 dead and 18 injured, including the female suicide bomber that detonated the improvised explosive device," said Gideon Jubrin, a spokesman for Borno State's plioce, as quoted by the news agency.
The attack took place at a market at approximately 12:40 p.m. (11:40 GMT). The girl was being searched at the entrance to the market when the explosion occurred.
"[T]he metal detector indicated that she was carrying something," Ashiru Mustapha, a civilian vigilante, told AFP. "[S]adly, the explosion went off before she was isolated, killing at least 10 people and injuring many others," he added.
Ashiru Mustapha said he doubted the girl knew what was strapped to her body.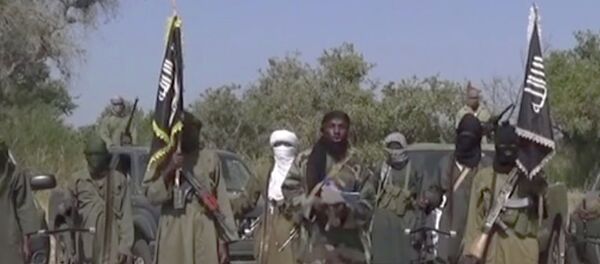 3 January 2015, 13:23 GMT
Abubakar Bakura, a witness told the news agency that the explosion "split the suicide bomber into two and flung one part across the road," adding that the bomb was likely remotely controlled.
Two deadly suicide attacks were carried out at the market in December 2014.
Boko Haram, a militant group, which aims at establishing an Islamic state in northern Nigeria, has not taken responsibility for the attack. However, large swathes of land in the Borno State, as well as in neighboring Adamawa and Yobe are believed to be under control of the Islamists.
The Boko Haram insurgency left over 10,000 people dead.