MOSCOW, January 11 (Sputnik) – A video, showing a man believed to be Amedy Coulibaly, who took hostages at a Jewish supermarket in Paris and was subsequently killed in a police raid, has surfaced on YouTube, according to the Telegraph.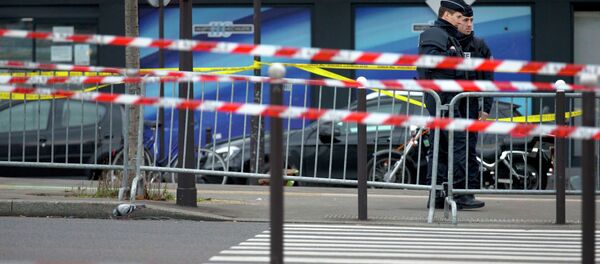 10 January 2015, 11:19 GMT
Amedy Coulibaly allegedly killed a policewoman on Thursday and took several people hostage at a kosher store, Hyper Cacher, near Porte de Vincennes in Paris the next day. Four of the hostages died before police officers stormed the place.
The video was apparently shot after the policewoman was killed because Coulibaly speaks about the event in the past tense.
Coulibaly's attacks followed the deadly assault on Charlie Hebdo, a satirical magazine, which left 12 people killed and 11 injured. Brothers Cherif and Said Kouachi, believed to be responsible for the attack, were killed outside Paris on Friday.
In the video, Coulibaly claims that his attacks were coordinated with the assault on Charlie Hebdo. "The brothers of our team were split into two groups…I went out a bit against the police," he said, as quoted by the Telegraph. "If we did things a bit together and a bit separately it was to have more impact."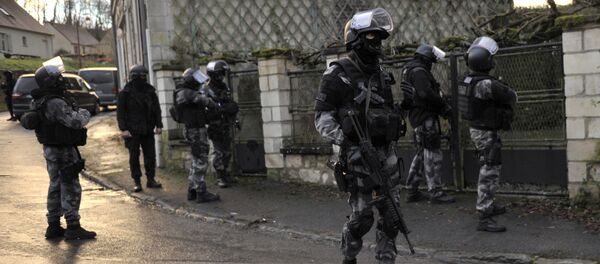 9 January 2015, 16:25 GMT
Coulibaly added that he gave one of the brothers "a few thousand euros so he could finish off what he had bought. We manage to synchronise to go out at the same time so we don't cause each other any problems as we are sought of over the same affair."
Coulibaly pledged allegiance to Caliph Ibrahim, better known as Abu Bakr al-Baghdadi, the leader of the radical Sunni group, the Islamic State, which declared a caliphate on the territories under its control in Iraq and Syria. The hostage taker stated that he "swore allegiance as soon as the Califate was declared," as quoted by the Telegraph.
Coulibaly, calling himself Abou Bassir Abdallah al-Ifriqi in the video, explained that the deadly incidents in France were justified since "[i]f you attack the Caliphate and the Islamic State, you will be attacked."
The video was reportedly removed from YouTube after the office of Paris' prosecutors asked the website to take it down.